Hybrid Technology Improvement Project
July 2023 Update
Melissa Koons
Jul 12, 2023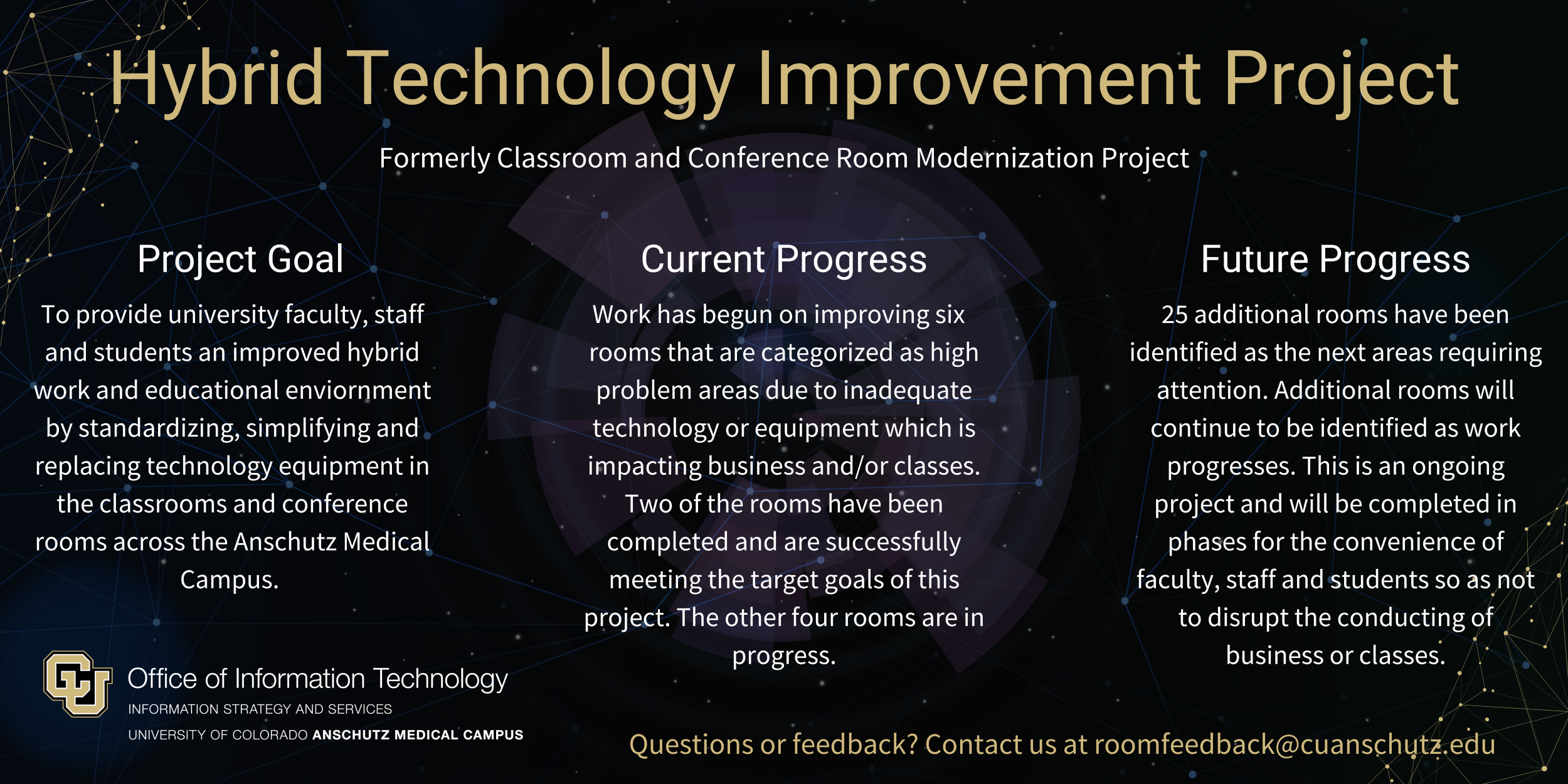 Formerly the Classroom and Conference Room Modernization Project, the Hybrid Technology Improvement Project has begun to enhance the hybrid learning and business environment on the Anschutz Medical Campus. Read more about the start and background of the project in
our first update
from January 2023.
July 2023 Project Update:
OIT is thrilled to announce that our classroom technology upgrades are underway with the first few classroom transformations completed. The new technology offers a simplified experience with quick setup and a user-friendly interface.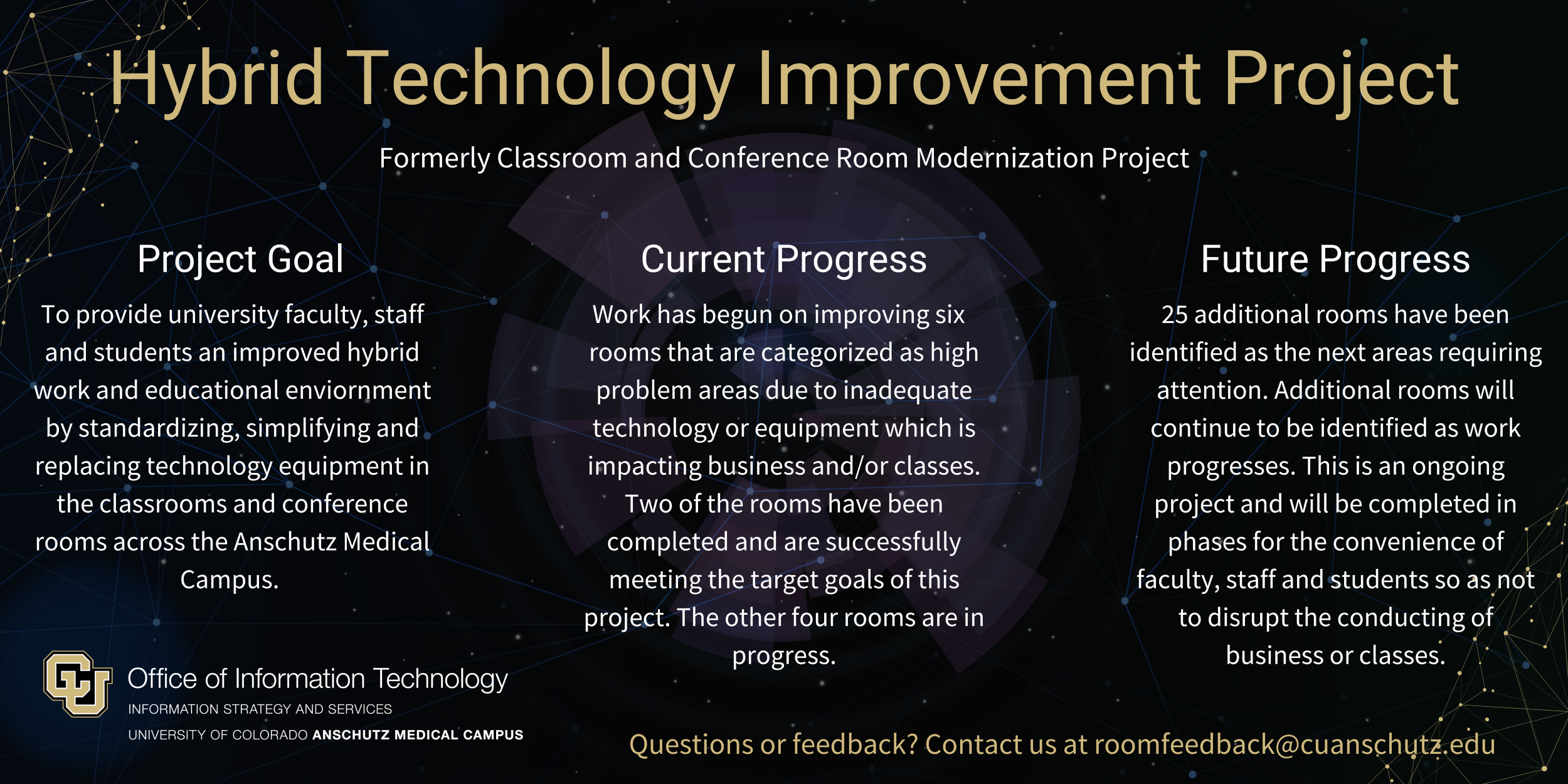 Key Features:
Streamlined Setup: Our team has worked diligently to simplify the setup process, allowing teachers to seamlessly integrate the technology into their lessons.
User-Friendly Experience: The intuitive interface ensures both teachers and students can easily navigate and utilize the new technology.
Updated Technology: The updated technology is specifically designed to foster collaboration and facilitate more effective learning.
This milestone marks an important step in this project. OIT will be using feedback we receive from users to continuously improve our solutioning. We will continue implementing the updates in additional classrooms and conference rooms, gradually extending the benefits across the entire campus.

As we move forward, we remain committed to delivering an exceptional educational experience with innovative technology solutions. We express our gratitude for your support throughout this journey. Stay tuned for more updates as we progress with the remaining classroom upgrades.

If you have any questions, please reach out to our project team at roomfeedback@cuanschutz.edu.

Thank you for your continued support!
Categories:
Classroom Support

OIT - Categories

|