A Picture Book About Children At The Border Aims To Spark Family Conversations
National Public Radio
Apr 12, 2021
In June 2019,
Warren Binford, JD, Ed.M.
, traveled to the U.S. Customs and Border Protection facility in Clint, Texas. She interviewed dozens of children over a few days, and gathered stories so shocking — of hungry, cold and sick children sleeping on concrete floors under Mylar blankets — that they became international news. After that visit, she started
Project Amplify
, a nonprofit dedicated to strengthening legal protections for children in custody. But Binford ran into a problem: She says the children's stories were just too harrowing to hold an audience. "People were so depressed. They would call me and say, 'I can't do it. I bawl my eyes out. It's too much.'
Her solution: a picture book.
Hear My Voice/Escucha Mi Voz
, published in both English and Spanish, features excerpts of the testimonies, paired with art by award-winning illustrators who are Latinx. "The children's book allows it to be a little kinder and gentler accounting of the children," she explains. "And by creating this mosaic from different declarations [it] helps to give a sense of who these children are collectively."
Read article>>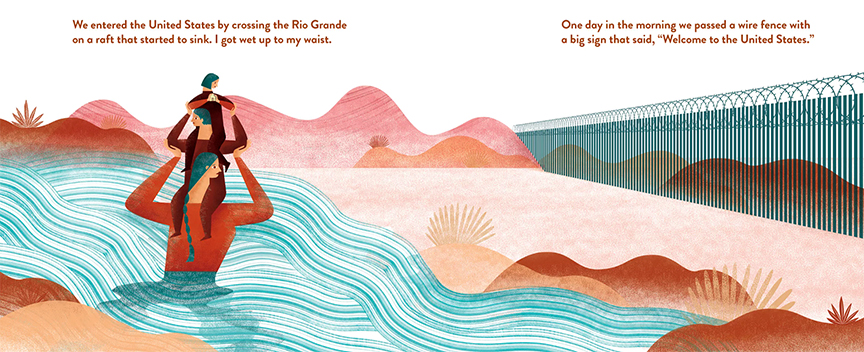 "Excerpted from Hear My Voice: The Testimonies of Children Detained at the Southern Border of the United States Escucha mi voz: Los testimonios de niños detenidos en la frontera sur de los Estados Unidos Foreword by Michael Garcia Bochenek; Compiled by Warren Binford (Workman Publishing). Copyright © 2021."

Learn more about Professor Binford's work in CU Anschutz Today>>