Lee Gelernt from the ACLU Recounts Fight to Keep Migrant Families Together
CU Anschutz News
Oct 3, 2023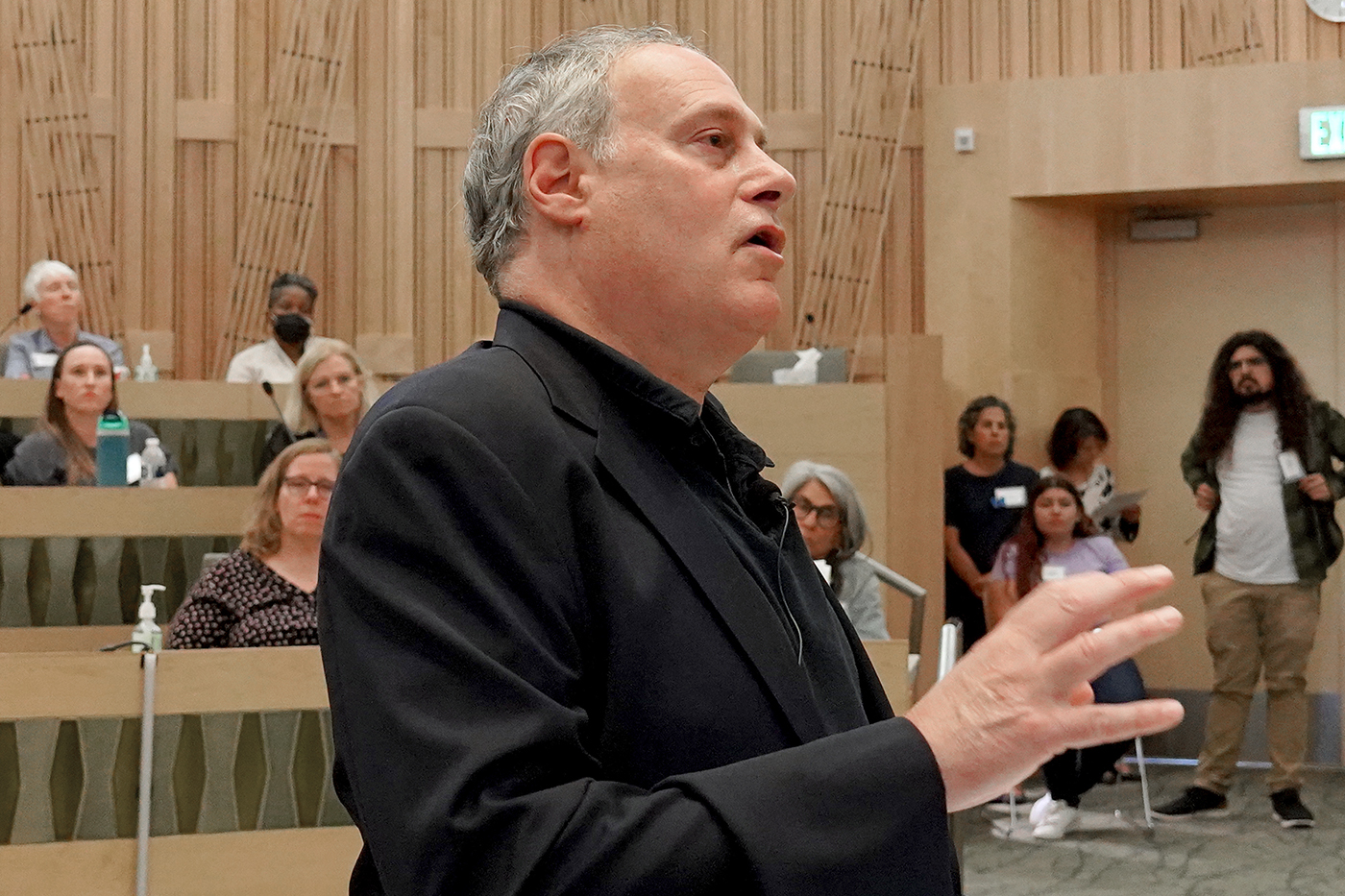 'It's almost impossible to fully describe the harm,' lawyer says during his keynote address at the
Advocating for Children in Migration
symposium on September 21st.
It all started with the asylum-seeking mother who escaped violence in the Democratic Republic of Congo in 2018, arriving barefoot and hungry at the border. By the time
Lee Gelernt, JD
, arrived in San Diego to represent the woman placed in a makeshift detention center, her 6-year-old daughter had been taken from her, shipped off to Chicago four months earlier.
Gelernt, a lawyer with the American Civil Liberties Union (ACLU), promptly filed a lawsuit for her return and began collecting numerous heart-wrenching stories from other affected families. That kicked off his successful class-action lawsuit against the Trump administration's policy of separating immigrant families at the U.S.-Mexico border.
"There are still some people who think that policy should be reenacted. "The family separation lawsuit is a good lens through which to look at how we try and shape the narrative and how we reach the public: what works, what doesn't work and what are the real challenges."
Read article>>