Celebrate The Weird and Wonderful IP This Halloween
#CreepyIP showcases patent and trademark oddities from the USPTO
Rolfe Bautista | CU Innovations
Oct 30, 2019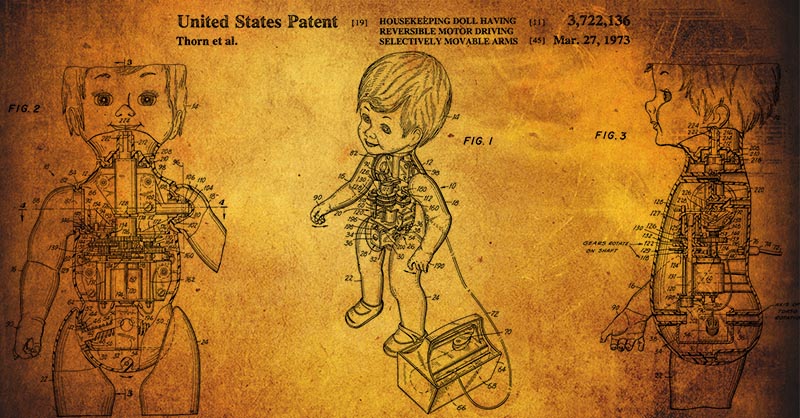 Ghosts, ghouls, and goblins are usually conjured by the imagination when thinking of Halloween but how often do patents and trademarks come to mind? During the month of October the United States Patent and Trademark Office (USPTO) explores the spooky, strange, and unsettling IP. The USPTO digs deep into its archives to share the creepiest trademarks and patents as a fun way to raise awareness about the importance of IP in everyone's lives.
The following are a few of the strangest selections from the USPTO's Creepy IP archives:
Fire Escape
It's easy to imagine how terrible the tests for this patent could have turned out. Fortunately it doubles as a great bat costume with an enhanced effect of terror when deployed next to a burning building.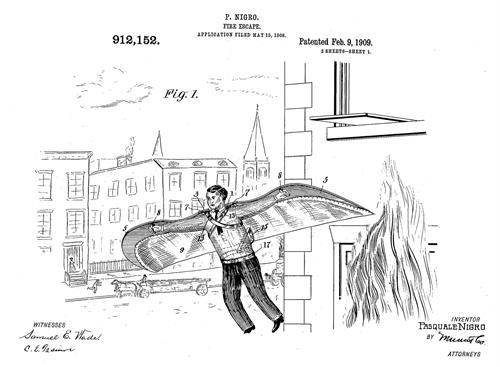 Apparatus For Signaling From Graves
Make a call from beyond the grave! Early 1900s medical practice wasn't as precise as it is today causing people to be buried alive accidentally. Such a device may have saved some lives back in the day.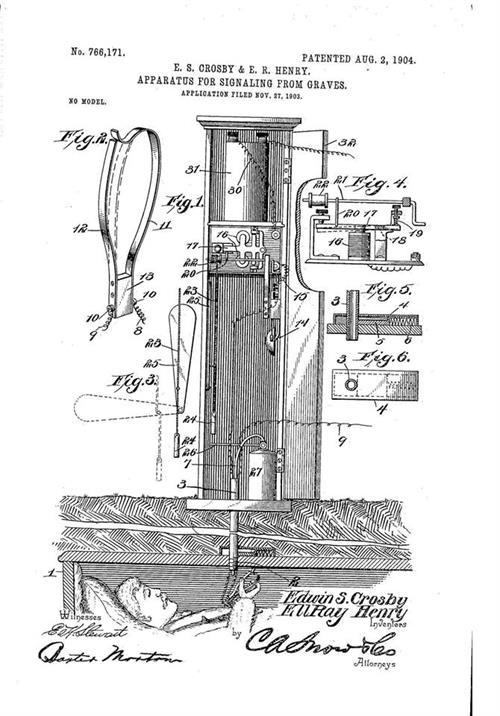 Paper Sheet Or Similar Article
The simple paper sheet patented in 1914 is still as timely and creepy today.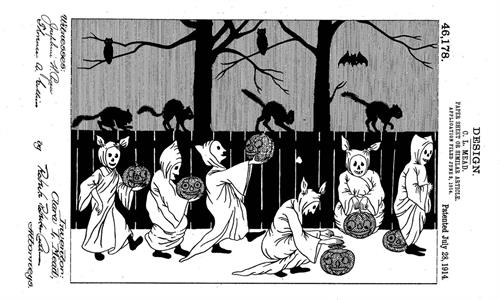 Masquerade Suit
The modern skeleton suit began with this 1890 patent.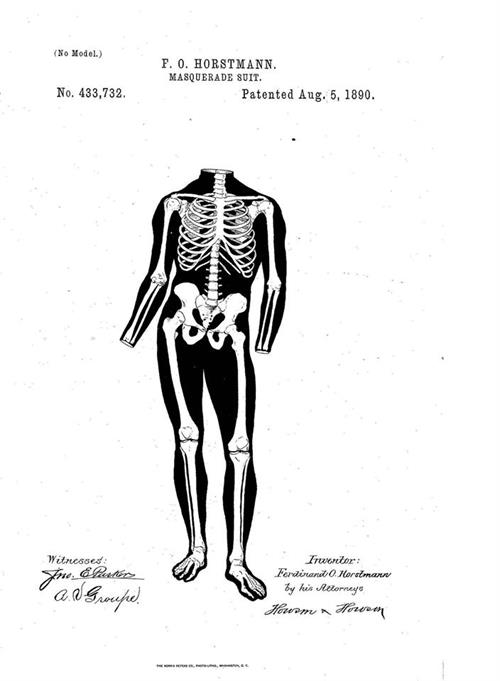 Coffins
This novel patent included special harnesses for the recently deceased. Is this the first coffin with a five star safety rating?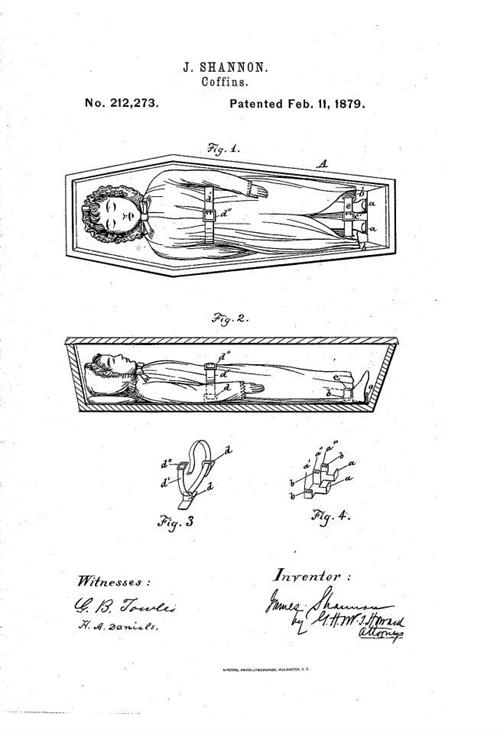 Forming Configurations On Natural Growths
Why carve a pumpkin when you can mold it into an oddly realistic human head complete with all facial features. A perfect invention for your neighborhood headless horseman.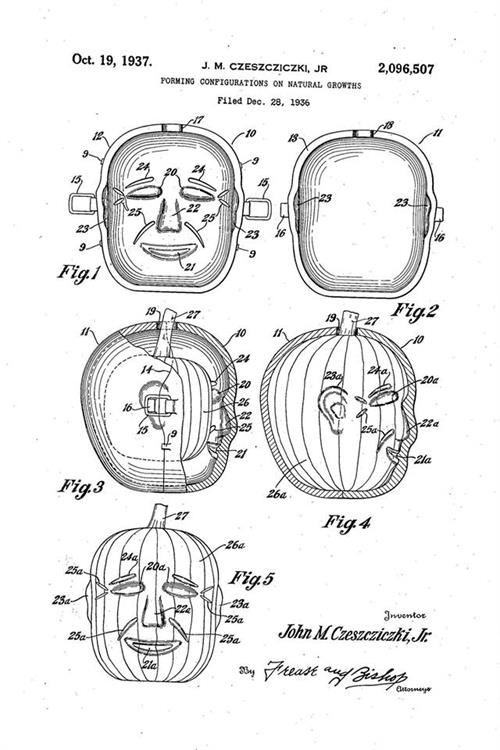 Method Of Preserving The Dead
Hold that pose…for eternity.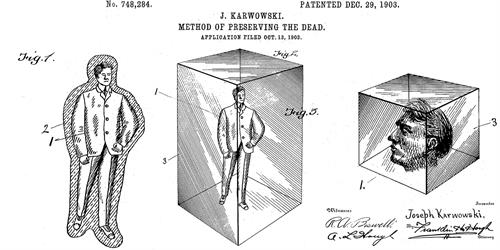 See more creepy IP from the USPTO
Tags:
halloween
intellectual property
IP
patents
trademarks
USPTO