10 Medical Innovations Transforming the Future of the Healthcare Industry
Rolfe Bautista | CU Innovations
Oct 24, 2019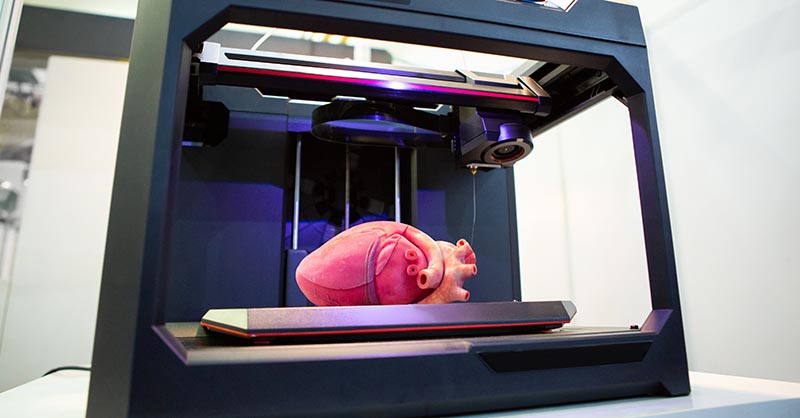 In the past century, human knowledge about medicine has been expanding exponentially with no signs of slowing down. In the 1950's it was estimated that our medical knowledge doubled every 50 years. By 1980 that rate shortened to only 7 years, by 2010 our knowledge doubled every 3-5 years. According to a study by Transactions of the American Clinical and Climatological Association, our doubling time is estimated to be every 73 days by 2020.
All of this knowledge has created a huge amount of inventions and ideas that are re-shaping the medical landscape. An article from Discover Magazine helps to identify medical advances that will play a big role in the future of healthcare.
Crowd Sourcing Medicine
There are some situations where medical mysteries remain unsolved and have left health experts with more questions than answers. This is where a collective group of people can provide the insights that give the experts a new perspective that can lead to developing a cure. Crowd sourcing platforms share these mysteries with experts outside of a diseases specific specialty with the hopes of new answers.
Online Medical Communities
Platforms that connects patients with similar diagnoses and symptoms provide support and inspiration for patients. These platforms are a place where patients can record what care they receive and if that care had a positive or negative effect. Discover reports that collected data helps to improve the delivery of care from health providers.
Artificial Intelligence
The amount of patient data collected is staggering and processing all this information is not a possibility for humans. Artificial intelligence such as IBM's Watson is geared specifically for sifting through all of this data to suggest possible diagnoses. IBM's goal is, "for Watson is to exceed the diagnostic success rate of mere mortals."
3d Printing Human Organs
Discover says that although 3d printing is in its early stages that the technology has big implications on the future of organ transplants. Metal bone transplants have been some of the first things created via 3d printing but this is only the beginning. As the demand continues to outpace supply for organ transplants, progress made on printing various organs has the potential to save thousands annually.
Healthcare Apps
The goal of healthcare apps is to increase the patient's access to care. Imagine having the ability to receive care without having to stop by a physical clinic. As your mobile device technology continues to improve you can expect to see the amount of healthcare apps grow.
Wearable Biotrackers
Often the medical data that your doctor has access to are limited to what can be collected in the hospital. Wearable bio tracking technology allows doctors to collect vital information about you as you go through your day to day routine. This information will help your doctor to have a glimpse of your life to help create a more accurate diagnosis and to prescribe steps to help avoid future medical problems.
Human Powered Batteries
Implanted medical devices, such as pacemakers, need to have their batteries replaced every few years. By harnessing their power from the beating heart, new batteries being developed never need to be replaced thus eliminating the need for future surgical procedures. Some device power cells in development are becoming so efficient that they are able to draw electricity right from the surface of the skin.
Breath Based Cancer Tests
A breathalyzer-style device, invented by Georgia Tech, is undergoing trials but has shown an 80% accuracy rate for detecting lunch and breast cancer. Such a test has the potential to save patients thousands of dollars in tests and could provide a much earlier diagnosis in lung cancers.
Antibiotic Upgrades
A few new antibiotics in clinical trials aim to change how antibiotics function. Plainly called "antibiotic smart bombs, this new generation of antibiotics are designed to destroy specific bacteria strains. Such precision medicine could help lower the increase of antibiotic-resistant infection from developing by only eliminating the targeted bacteria and not harming beneficial microorganisms in the body.
Customizable Mobile Hospitals
Advances in medicine are only useful if they make it into the hands of patients. To meet rural patients where they live, China is pioneering the use of shipping containers to create mobile hospitals that can be easily assembled anywhere. These containers are easily transported and can be configured according to specific needs of a community. This hospital system also presents an economic benefit since these cost a fraction of what it takes to build a brick and mortar facility of a similar size.
Categories:
CU Innovations

|
Tags:
AI
future
healthcare
innovation
medicine