Two articles focusing on disability, authored by CBH faculty, published in Joint Commission Journal
Oct 1, 2021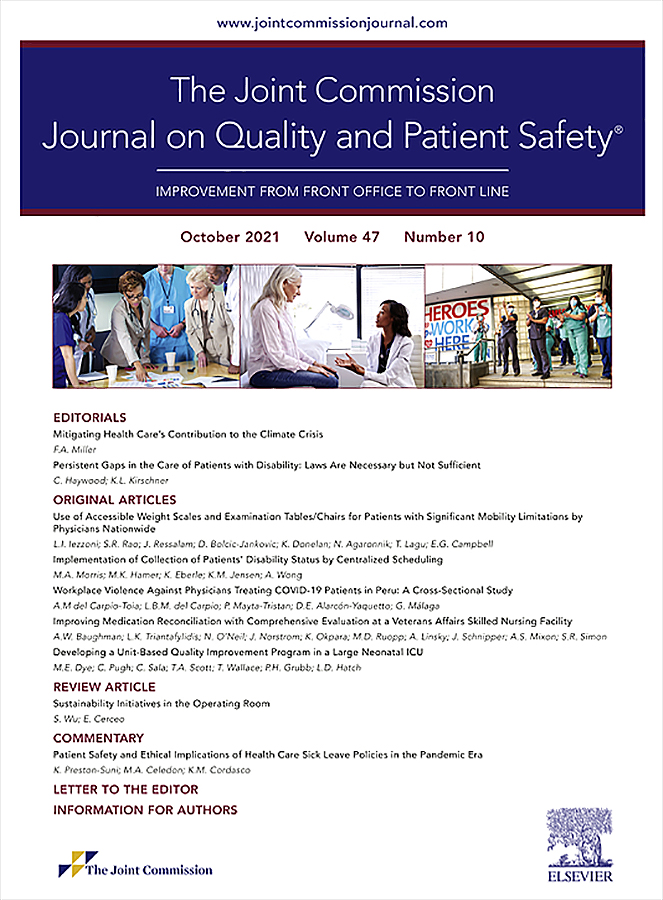 Two articles focusing on disability, authored by CBH faculty were published in the October, 2021,
Joint Commission Journal on Quality and Patient Safety
.
Use of Accessible Weight Scales and Examination Tables/Chairs for Patients with Significant Mobility Limitations by Physicians Nationwide
, by
Eric G. Campbell
,
Julie Ressalam
and co-authors, surveyed over 700 physicians nationwide and found that most practioners surveyed do not use accessible equipment for routine care of patients with chronic significant mobility limitations. They suggested this is an important factor contributing to health care disparities in the 61 million Americans with disability.
Implementation of Collection of Patients' Disability Status by Centralized Scheduling
, by
Megan A. Morris
and co-authors, piloted the implementation of collection of patients' disability status during primary care new patient registration by centralized call center staff at an academic hospital system in Colorado. They concluded that documenting disability status during patient registration was effective and was not concerning to patients. They suggested efforts should be made to implement this type of screening universally across the clinical encounter as an initial step in providing more equitable care.