Number of patients who sought medication to end their lives under Colorado's aid-in-dying law on the rise
Colorado Sun
Mar 31, 2022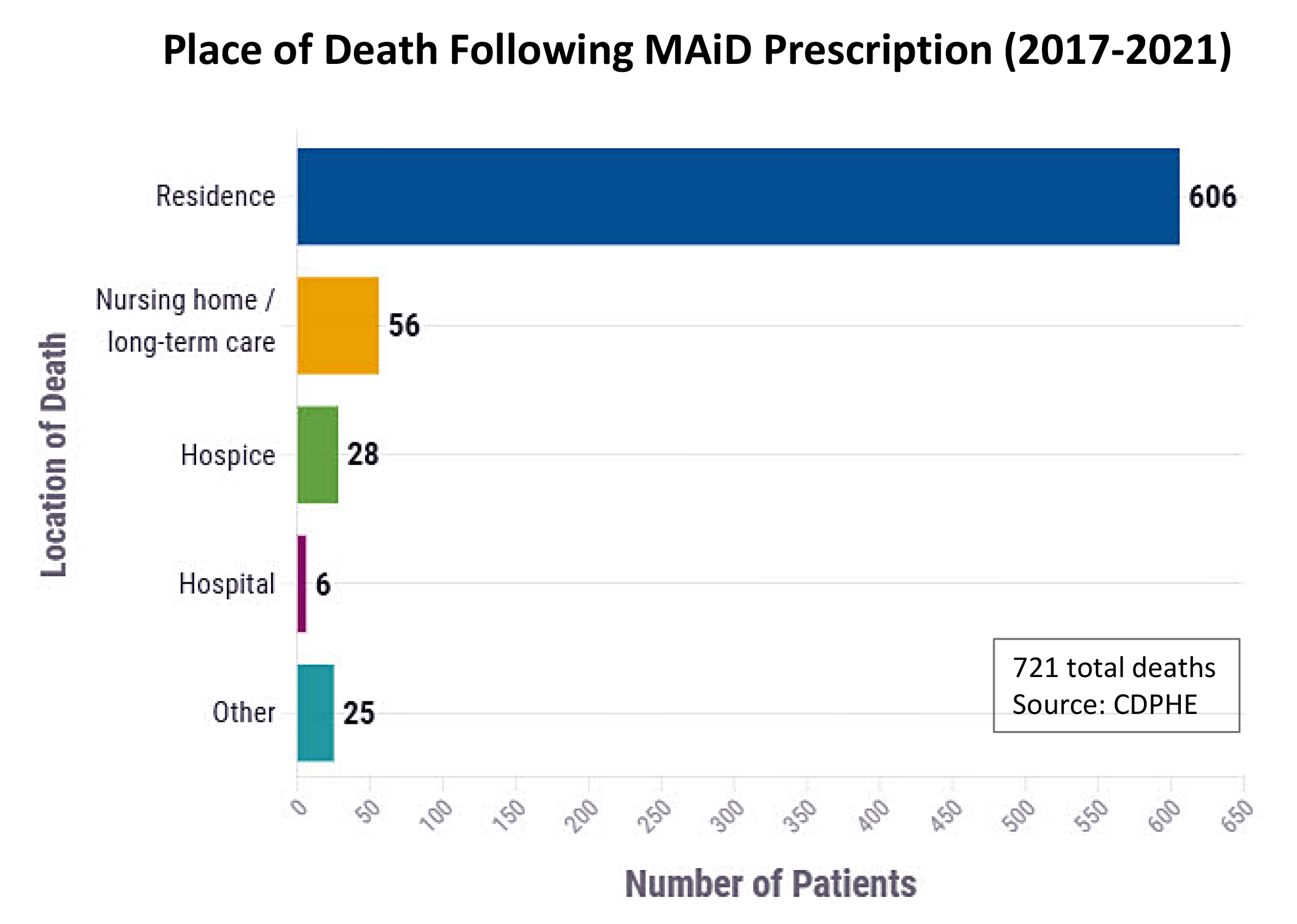 The number of Coloradans who received prescriptions to end their lives has increased each year since voters passed an aid-in-dying law in 2016, rising 18% in 2021 to 222 prescriptions obtained last year.
In a recent survey of 300 Colorado physicians conducted by
Eric G. Campbell, PhD
, 80% of doctors said they were willing to discuss medical aid in dying, but not nearly as many were ready to do it or had actually done it, according to Campbell's research. About 52% said they had discussed aid in dying with a patient. Among physicians who had prescribed medical aid in dying, 75% said it was "emotionally fulfilling and professionally rewarding." Almost 47% described it as "ethically challenging."
View graph
.
Read article>>