Matthew DeCamp recognized with 2022 Rising Star Award
CU Department of Medicine
Nov 3, 2022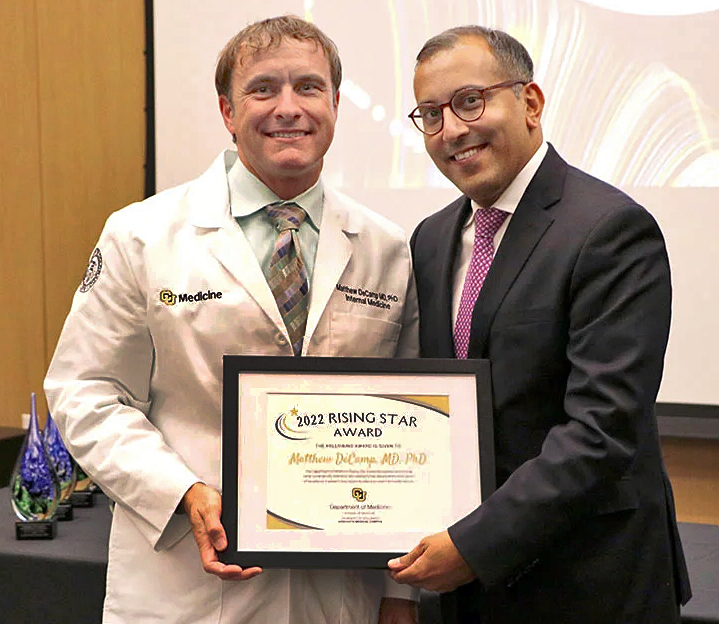 The Department of Medicine Rising Star Award recognizes outstanding early-career faculty members who exemplify the department's core values of excellence in patient care, research, education and community service. The 2022 Rising Star awardees are: Maheen Z. Abidi, MD, FAST, Division of Infectious Diseases, Kimberley D. Bruce, PhD, Division of Endocrinology, Metabolism and Diabetes,
Matthew DeCamp, MD, PhD
, Division of General Internal Medicine and Center for Bioethics and Humanities, and Joseph Alan Hippensteel, MD, MS, Division of Pulmonary Sciences and Critical Care Medicine. Congratulations Dr. DeCamp!!
Read article>>