"Look into their eyes": new CU School of Medicine portrait exhibit presents real people behind the letters LGBTQ+
Colorado Public Radio
Oct 18, 2021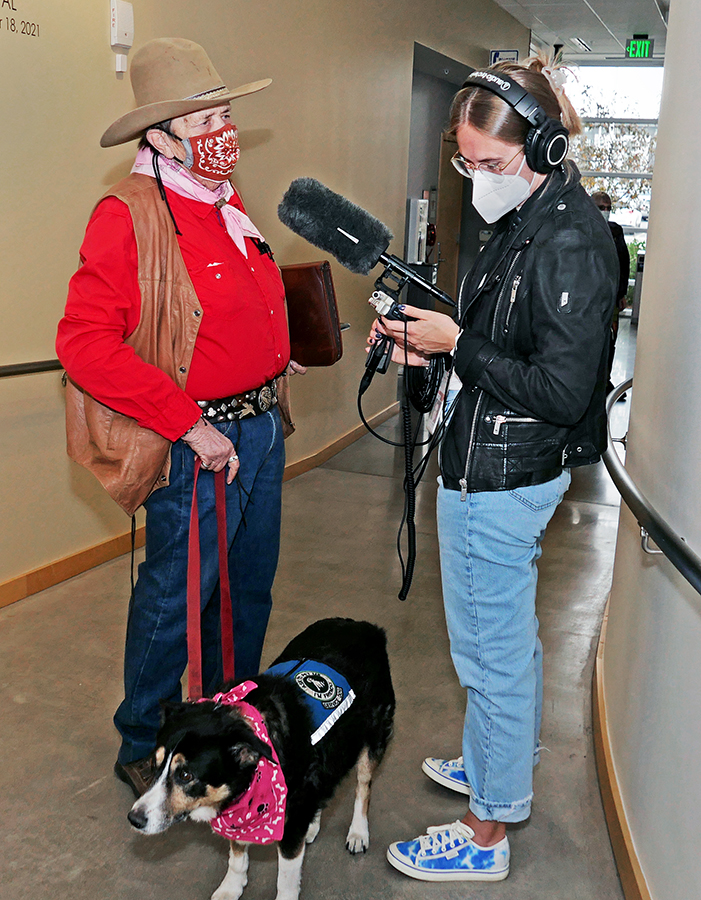 Carey Candrian, PhD
, associate professor at the CU School of Medicine, studies how communication shapes — and is shaped by — perception, attitudes and biases in the LGBTQ+ community. She's interviewed dozens of older adults from the community about their experiences with the healthcare system. It's one thing to publish academic articles, speak at conferences for medical professionals or to lecture students, Candrian explained, and it's another to use art to convey the humanity of the people behind the research.
Candrian decided to photograph 27 of the older LGBTQ+ women she's interviewed over the last five years and then display those photos with quotes describing some of their thoughts and experiences, at the Fulginiti Pavilion. "They've been whispered about, shouted at, insulted, rejected, isolated. But here they are, strong and brave. Look into their eyes," the exhibit's description reads.
Visit the exhibit webpage
.
Read article>>