Written in the Stars
Jennifer Knott Lavagnino, BSN, RN
Jul 27, 2021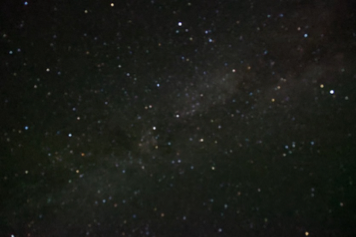 On a recent camping trip to multiple southern Utah national parks, I awoke in the middle of the night to the most glorious, glimmering, star filled sky I have ever witnessed in my life. I had gone to bed with dark and cloud filled heavens hovering above, assuming I would not see anything overnight. As if by magic, at 1am, the clouds had moved out, and the stars were so innumerable it seemed like the stars had stars and the Milky Way twinkled as I had only seen in pictures. I quickly jumped into a startled frenzy grabbing my camera and waking my husband to attempt to take photographs of the majesty and reflect in awe.
While thinking about the experience the next day, I could not help but compare the stars to the idea of advance care planning. (Perhaps I need more time off.) Advance care planning is a process that allows an individual to document and share their wishes and preferences for care, if they become too ill to communicate or make their own health care decisions. It directs healthcare providers and decision makers in medical choices just as the stars have guided travelers for hundreds of years. The stars have always been available similar to one's ability to talk with their loved ones and share their wishes for healthcare through the powerful tool of advance care planning.
All too often individuals take for granted that they will always have their health, just as the stars will continue twinkling in the sky, and neglect to share their preferences. By not taking the time to reflect on their wishes, discuss with their loved ones, and document, families are plunged into a cloud filled night with no North Star or Orion to help guide them when their loved one becomes seriously ill and unable to speak for themselves on what they would want. Advance care planning provides families with a map to the decisions that an individual would make based on their values just as a star guide could direct an individual.
Many simple and well-developed resources exist to help individuals document health care wishes. No cost guides can be found at https://prepareforyourcare.org or https://theconversationproject.org. Take the time to empower yourself and your loved ones on your preferences. Then sit back and enjoy the view.