What can I do?
Isaac Bohannon, MD
Aug 23, 2022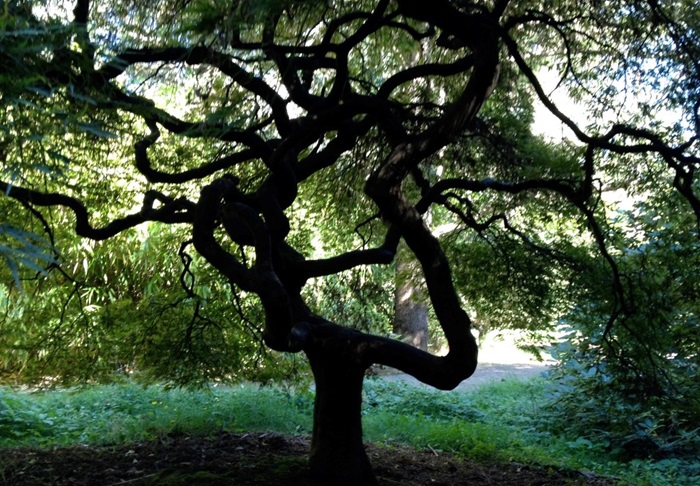 I can read, learn, and ask questions. I can examine my values.
I can donate money and time. I can get more training.
I can support my colleagues. I can support patients who need help.
I can vote. I can speak up. I can write this:
I never thought my professional duty and clinical practice would intersect with my belief in a pregnant person's right to an abortion. Given the scope of my first 12 years in medical practice as an otolaryngology head and neck surgeon, my professional care of pregnant people seemed to be from a side-line role. The scenarios did not endanger the life of the pregnant person. Now that my scope of practice includes palliative care, I am grateful and challenged to be part of a team who focuses on the whole person living with serious illness. Yet, I still expected the care of pregnant people to be a side-line role in Palliative Care.
When the Supreme Court overturned a woman's constitutional right to abortion it dawned on me the impact to palliative care practices in a significant portion of the country. There will be (if not already) consult requests placed to Palliative Care teams to provide specialized supportive care to grieving pregnant people and families, and to dying pregnant people who are unable to obtain an abortion because of state laws banning or severely limiting access to abortion services.
There are no research articles in my recent Pubmed literature search of palliative care and abortion that would guide me to support pregnant people and their families who may be dying because of lack of abortion services. There is a paucity of research on the subject because Palliative Care was not a medical specialty in the US in 1973 when Roe was first won; abortion has been a constitutional right for nearly 50 years. No wonder my literature search came up empty.
I am reeling under the weight of the psychological and existential suffering that a pregnant person might feel if they were forced to carry a pregnancy against their will. To be sure, these experiences of suffering have occurred before Roe was struck down1,2,3. They will now occur more frequently. Dr. Hackney, a maternal fetal specialist in Ohio where abortion is now illegal, describes patients that will be forced to carry a pregnancy with lethal anomalies to term if they do not have the means to travel to another state4.
I am dumbstruck by the possibility of a pregnant person in the Unites States experiencing the anguish and terror of knowing she is dying where an abortion was not available to save her life5,6. There have been highly publicized international cases like Dr. Savita Halappanavar in Ireland7 and Ms. Izabela Sajbor of Poland8 who died because abortion ban legislation lead providers to continue to wait for fetal demise before performing abortions. Both women died from septic shock due to delay in care. It is only a matter of time before a US doctor fails to act in the same way because they are afraid or uncertain due to threat of damage to their practice, loss of medical license, possible prosecution and conviction for trying to save the life of a person.
I have sat with many patients who are dying from diseases we have no means of curing. We have the ability to prolong their life if that is their goal, but those measures are often finite. And we can spend tens to hundreds of thousands of dollars to do it, because we support the patient's autonomy. We support the values and goals of the patient. Dr. Alison Block states, "I'm helping people choose the life path that makes the most sense for them9." Isn't that the same guiding principle for our work in palliative care?
References:
Zadrozny B. Texas forced this woman to deliver a stillborn baby. Daily Beast. March 31, 2016. https://www.thedailybeast.com/texas-forced-this-woman-to-deliver-a-stillborn-baby Accessed July 10, 2022.
The Editorial Board. The cost of complacency about Roe. The New York Times. December 28, 2018. https://www.nytimes.com/interactive/2018/12/28/opinion/roe-wade-new-york.html Accessed July 10, 2022.
Meites E. Chose. In DasGupta S and Hurst M, ed. Stories of Illness and Healing: Women Write Their Bodies. Kent, OH: The Kent State University Press; 2007: 149-155.
Hackney DN. I'm a high risk obstetrician, and I'm terrified for my patients. The New York Times. July 5, 2022. https://www.nytimes.com/2022/07/05/opinion/ob-gyn-roe-v-wade-pregnancy.html Accessed July 10, 2022.
Taub A. How an abortion ban trapped a tourist in Malta. The New York Times. June 23, 2022. https://www.nytimes.com/2022/06/23/world/europe/malta-abortion-andrea-prudente.html Accessed July 10, 2022.
Monetta S. US woman denied termination in Malta: "I was terrified." BBC News. July 3, 2022. https://www.bbc.com/news/world-61959825 Accessed July 10, 2022.
Specia M. How Savita Halappanavar's death spurred Ireland's abortion rights campaign. The New York Times. May 27, 2018. https://www.nytimes.com/2018/05/27/world/europe/savita-halappanavar-ireland-abortion.html Accessed July 10, 2022.
Bennhold K and Pronczuk M. Poland shows the risks for women when abortion is banned. The New York Times. June 12, 2022. https://www.nytimes.com/2022/06/12/world/europe/poland-abortion-ban.html Accessed July 10, 2022.
Block A. Why I learned to perform second trimester abortions for a post-Roe America. The New York Times. May 6, 2022. https://www.nytimes.com/2022/05/06/opinion/abortion-provider-second-trimester-roe-v-wade.html Accessed July 10, 2022.