Story of a recent MSPC Graduate
Dora Mueller, RN
Nov 16, 2021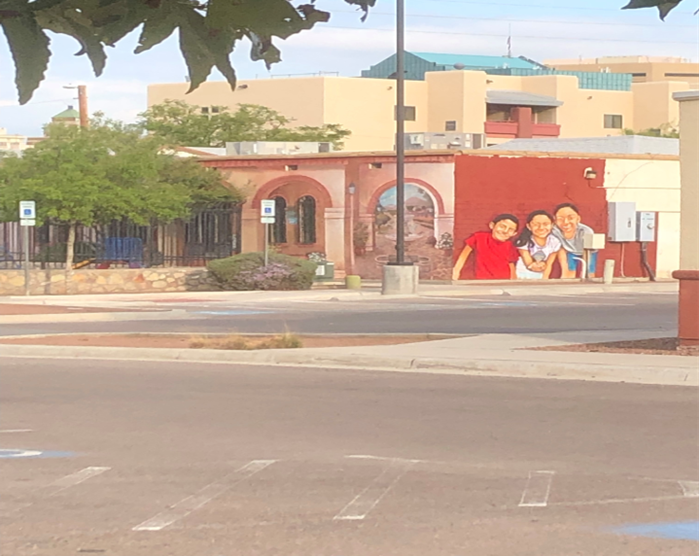 Hola! I am a 58yo Spanish Speaking Latina/wife/mother/friend/sister/human who practices pediatric palliative care as a nurse coordinator at Children's Hospital Colorado. I currently manage and coordinate pediatric patient needs across the healthcare continuum which are enhanced by my bilingual speaking abilities for the Latinx community. I've primarily worked as a pediatric nurse in clinics, hospital settings, school nursing and department of defense as a family advocate.
I've been married 38 years to a United States Air Force Veteran of 21 years which accounts for my diverse education and work locations. I graduated with a BSN from Old Dominion University in Virginia in 1992, prior to transferring to England. I graduated in August 2021 with a Master of Science palliative community care specialist from the University of Colorado Anschutz Campus! A higher education was always something I longed for as I remembered my father asking us to do so. I'm ecstatic and honored on my achievement, I couldn't have done it without my husband's and family's support!
I am first generation Latinx in the US, my father started his life as a migrant worker in the fields of Texas and Arizona. He finally settled into a sawmill job in California, until the accident causing his disability and choosing to move back to his roots and one of the poorest neighborhoods in our country, Segundo Barrio El Paso, Texas.
This is where I grew up, where my family continues to live. Where the struggles of living life are a challenge and the view from the windows are blurred by the reality of daily work to survive. Education is the only way out of the barrio, and I hope to show this through my perseverance in achieving my masters, no matter how old we are. I chose to leave El Paso through joining the military because of the affordability of not being able to do anything else. This is where I met my husband, discovering a further passion for a different life by becoming educated.
My passions are living with 'gusto, amor y con sabor en la vida'! Very much revolving around what we talk about in palliative care: Quality of life. My interest in palliative/hospice care evolved over the years into a love for empowering others in the community to learn and understand medical decision making, always keeping the heart and love of family at the core of their resolve for quality of life in the face of a serious illness. Yes, my culture as a Latina, a military wife and my compassionate personality as a loving, caring woman who fosters relationships with families to provide them with safe, personalized, family centered care.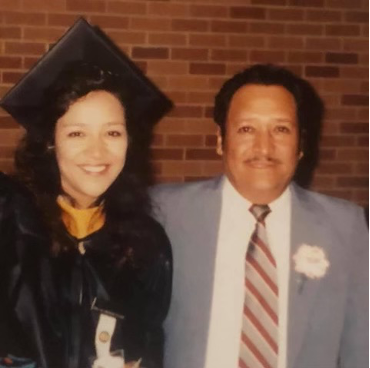 The author and her Dad