Resilience in unusual places
Brandy Drake, MD
Sep 27, 2022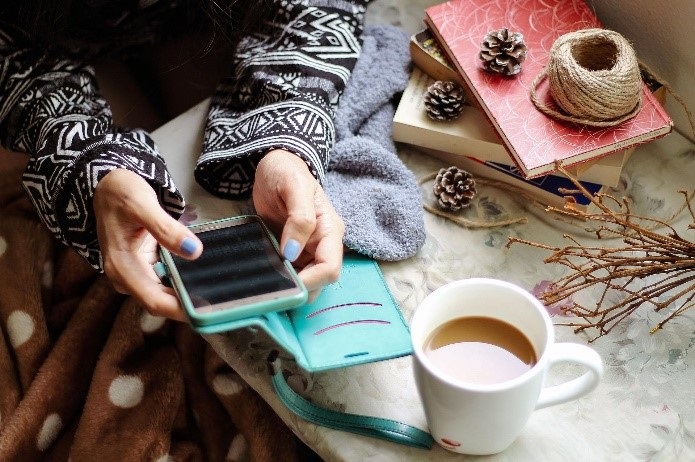 We so often hear about the problematic aspects of social media. I know that I have anticipatory worry about its effects on my kids, who are still too young to engage with it. About once per month, I toy with the idea of taking a break or quitting it altogether. However, I have recently realized that for me, Instagram has been a surprising tool to help boost my morale, connect with others struggling as health-care providers in a global pandemic, recognize early signs of burnout before they become overly problematic, and cope in a complicated world. I have found many times this year when I was feeling overwhelmed, disconnected, angry, or sad, I could take a five-minute break, tune out of the real world and tune into my phone. There, I often found some wise words from sites I follow or small pearls sent to me from close friends or my partner. Here are five of my favorite quotes I have come across this year:
#5: "I love America more than any other country in the world, and, exactly for this reason, I insist on the right to criticize her perpetually" - James Baldwin
#4: "Life will break you. Nobody can protect you from that, and being alone won't either, for solitude will also break you with its yearning. You have to love. You have to feel. It is the reason you are here on earth. You have to risk your heart. You have to be swallowed up. And when it happens that you are broken, or betrayed, or left, or hurt, or death brushes too near, let yourself sit by an apple tree and listen to the apples falling all around you in heaps, wasting their sweetness. Tell yourself that you tasted as many as you could. – Louise Erdrich
#3: "I want to carry pain like a tree does: let the rings of my experiences push to grow wide and stronger" – Mari Andrew
#2: Things that can be equally true:
You are resilient AND need a break
You gave your all AND need to back out
You are independent AND still need others
You were sure AND things changed
You are kind AND have boundaries
Others have it worse AND your pain is valid
You did your best AND now you know more
- @findyourshinetherapy
#1: "No more apologies for a bleeding heart when the opposite is no heart at all. Danger of losing our humanity must be met with more humanity." – Toni Morrison
There have been many days, especially lately, as I struggle to get all the work done to finish up fellowship, that I wonder why I am doing this. I wonder if it's all just too much and I can't continue this work. I wonder how I can keep opening my heart to patients and families without completely breaking myself. While social media will never be the full answer to these questions, it can serve as a tiny reminder of why and how I do this work and when I need to reconnect with what I know will help me stay strong despite the challenges.