Pathways to Palliative Care – Rev. Rachel Revelle, MDiv
Rev. Rachel Chang, MDiv
Nov 6, 2018
Part 3 of the continuing series "Pathways to Palliative Care" highlighting Palliative Care professionals and their unique journey into practice. What were their challenges, obstacles and lessons learned along the way?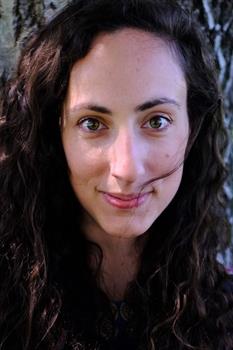 During my orientation to Clinical Pastoral Education, the training program for professional chaplaincy, Dr. Jeanie Youngwerth gave us an introduction to the field of palliative care. She brought an important teaching tool—a novel. As she began reading from a random page mid-book, she noted the confused looks on our faces and then graciously turned back to the opening line. "Just as a novel doesn't make much sense when you start in the middle," she said, "neither does a patient's care plan if we don't know the background of their story." She also suggested that the opening line is significant. "We learn a lot about what matters to someone based on where they choose to begin their story."
I realized that Dr. Youngwerth was talking about more than the structure of a goals of care conversation. She was articulating my approach to spiritual care as the sharing and interpreting of stories. I didn't know much about palliative care at that point. But I knew that I believed in the power of narrative to promote healing and wholeness.
Over the next few months, I got my feet wet as a chaplain at the University of Colorado Hospital and then did a rotation with the inpatient palliative care team. I felt welcomed and respected in bringing all of who I was to the table each day. In the same way that my palliative care colleagues desired to know a patient and family's story, they also wanted to know mine, and how it shaped my role as a chaplain. This sense of belonging and fulfillment led me to pursue a second year chaplain residency position specializing in palliative care, a distinction of our CPE program for which I am especially grateful. For an entire year, I was immersed in the daily rhythms of a well-functioning palliative care team. I participated in family meetings, consulted with palliative and primary providers about care plans based on what I learned from individual visits, and received an invaluable education both formally and informally. Meanwhile, I also had a chaplain peer group to which I could turn for case reviews, emotional support, and consultation from another perspective. It's hard for me to imagine a more constructive training paradigm—for professional formation, for personal reflection, and for drawing close to the core of human experience.
I am now a staff chaplain at the University of Colorado Hospital covering the Bone Marrow Transplant Unit and various other clinical areas. Palliative care skills—such as listening deeply for a patient's story, working with interdisciplinary colleagues to address the needs of the whole person, and coming into alignment with a patient's values and goals—serve me well on a daily basis. As my career in healthcare chaplaincy develops, I will be looking for continued connections with palliative care (such as this blog!). I hope to contribute to the mutual growth of both fields. I believe their narrative is shared, and I'm excited to be a character in the story.