Palliative Care Stuff You Should Know/ Journal Club
Nicole Thurston
Feb 23, 2021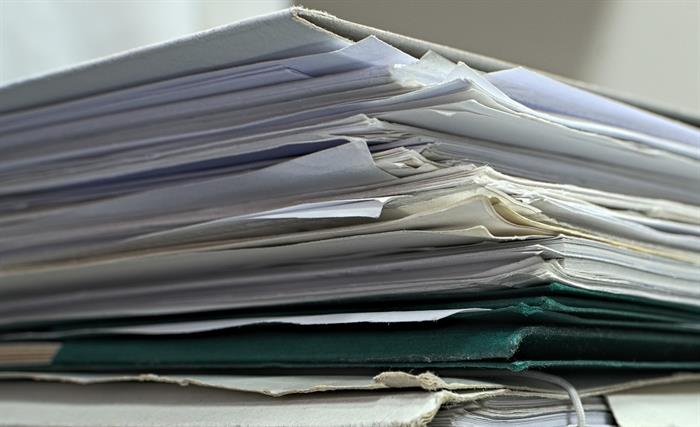 Introduction by Amos Bailey, MD
Introduction: One of our new projects this year has been the Community-based Hospice and Palliative Medicine Fellowship that is linked with our MS in Palliative Care. The Fellows participate in a Journal Club activity in which they find an article present in a format like PC-Facts. We will be sharing one of these presentations monthly. This month Nicole Thurston MD reviews an article on patient experience in using the Open Notes, which allows patients to have easy access to their provider's notes on their visits to a Cancer Center. While transparency is important availability to patients and families in distress will be needed. Read more here.
Community Based-Hospice and Palliative Medicine Fellowship Journal Club
Journal review by Nicole Thurston MD PC FACS
Title: Open Oncology Notes: A Qualitative Study of Oncology Patients' Experiences Reading Their Cancer Care Notes
Background: This article attempts to qualitatively describe how patients experience reading their cancer care notes. While there is a hypothesis that allowing patients to read their notes can increase patient understanding of their disease and treatment, there is concern that this may be different in oncology care because of the nature of the diagnosis. Most studies up to this point have been in the primary care setting. Primary care data shows that about 8% of patients have worry, confusion, or take offense after reading notes and 25% had privacy concerns.
Design and Participants: The authors used semistructured qualitative interviews on 20 adults with metastatic or incurable cancer currently receiving treatment at Duke University School of Medicine between March and May 2017. The interviews were private and the patients gave informed consent. The interviews included four different parts: assessing the patient's experience reading the notes, discussing how the notes affected their cancer care experience, reading an actual note with the interviewer, and finally making suggestions for improvement. A constant comparison approach was used to analyze the data.
Results: The researchers identified four discrete themes from the patient experience of reading their own notes: increased comprehension, ameliorated anxiety and increased control, increased trust with a provider, and for a subset of patients increased anxiety. Patients identified that reading the notes helped them fully understand what was discussed during the visit, and noted that they often did not hear what the clinical had said because they were inundated with information. Patients reported having more control over what questions to ask during follow-up appointments and could refer back to notes when questions came up in between appointments which lessened anxiety for most patients. Most patients reported increased trust in their provider when reviewing their interval history between visits, making them feel heard and that their concerns were being address. About a quarter of patients reported increased anxiety and sadness when reading (and rereading) their cancer care notes, noting that it felt different than reading notes from their primary care provider. Patients identified the use of medical jargon as an area of improvement, though understood the need for providers to communicate with other medical colleagues. Another area of improvement that was suggested was to decrease the repetition of information in notes as new information would get lost.
Commentary: Most patients reported improvement in comprehension, decreased uncertainty, and increased trust with their providers after reading cancer care notes. However, a significant minority (25%) reported increased anxiety when reading their notes. The authors summarize by stating that "our findings highlight that there is a significant disconnect between what patients want, and what billing and practice conventions currently require. Further investigation should focus on how to reconcile these differing needs." Limitations of the study include a small number of patients, single-site study, and recruitment included patients that already had experience reading their notes online. The experience of a patient reading about their advanced cancer diagnosis de novo was not explored.
Bottom Line: For most patients with advanced cancer, having patient access to notes improves patient care. However, more research needs to be done on the significant minority of patients that report increased anxiety after reading their notes and ways to address this. When issues arise regarding the patient reading of the notes, the clinician is responsible for engaging with the patient in these discussions.
Source: Kayastha N, Pollak KI, LeBlanc TW. Open Oncology Notes: A Qualitative Study of Oncology Patients' Experiences Reading Their Cancer Care Notes. J Oncol Pract. 2018 Apr;14(4):e251-e258. doi: 10.1200/JOP.2017.028605. Epub 2018 Feb 13. PMID: 29443650.