Medical Aid in Dying was Palliative Care for My Mother
Bonnie McKeegan, LCSW
Oct 5, 2021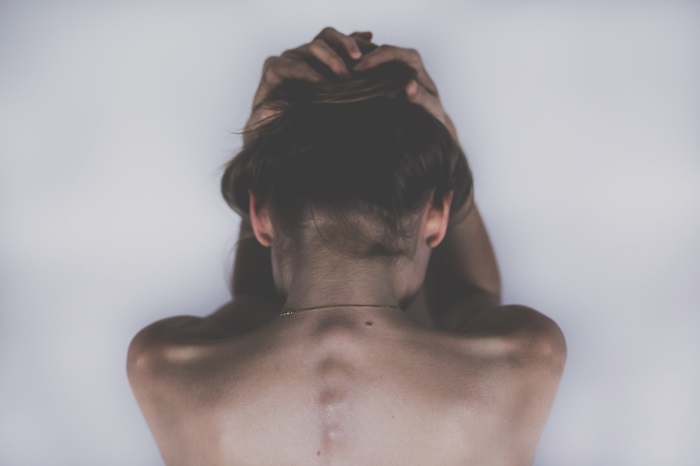 Medical aid in dying, an end-of-life care option that only is available to terminally ill adults in California, nine other states and Washington, D.C., was palliative care for my mom, but only for the last three days of her life.
In June of 2013, I was a month into my new hospice social worker position. My mom called me during the day and asked me to come over after work. "Come alone," she said. She had news from her primary care doctor. Sitting in my parents' living room, my mother shared the new diagnosis that would dictate our lives for the next four-and-a-half years: "Breast cancer. It's back. It's a tumor on my shoulder, not a pulled muscle from that damned weight machine."
My mother had been blaming the pain on "that damned machine" for months, maybe even a year. Eighteen years had passed since her first breast cancer diagnosis that led to surgery, chemo, radiation, and several years of her taking the breast cancer treatment medication Tamoxifen. The last 13 of those 18 years she'd finally found her balance and lived life adventurously, believing her prior treatment had cured the cancer. At the other end of the couch, she was barely beyond arm's distance. Shocking news, to say the least. I couldn't move to hug her. My mom transformed from calmly informing me she'd die from breast cancer after all, to tears welling up, and a desperation in her voice I'd never heard before. "If I wasn't chicken, I'd get the gun and get it over with right now," she said. With her next breath she pleaded, "Promise you won't let me suffer."
After saying how grateful I was that she didn't get the gun because I'd seen how badly that could go, I assured her we'd get hospice onboard when the time came, and we'd do everything possible to keep her comfortable. My father, sitting across from me, adamantly agreed. Cancer is tricky though, and because of our collective experiences, she and I knew the truth: She was going to suffer along the way, even with the best care possible.
My mother didn't want to die. She desperately wanted to live. She feared the suffering she'd seen others go through, which is why she contemplated the gun that day.Still in cold shock that breast cancer would indeed take my mom's life, I wondered howI'd keep my promise not to let her suffer. From personal and professional experience, I knew that hospice is excellent at improving quality of life by alleviating pain and suffering. I also knew that eventually, walking the line of medicating deeply for pain and suffering vs. my mother remaining autonomous until the end, as I knew she wanted, would be a challenge. I might not be able to keep the promise I'd made. I might let her down when it counted the most.
Sadly, pain would be my mom's private and intimate companion for the next 4.5 years while she endured "smart drug" cancer treatments, then traditional chemo as the last failed effort, all aimed at buying time, and all causing debilitating side effects.My mother's pain level was a factor in treatment decision-making throughout those 4.5 years. More pain (which she was reluctant to admit)? Probably more growth. Periodic scans to verify. Treatment decisions followed.
Palliative care was never offered to my mother, nor did she accept my eventual suggestion to ask her oncologist for a referral. My mom didn't know about palliative care or how it could help her. Even as a social worker with a basic understanding of it, I was unable to convince her to request palliative care. The suggestion needed to come from a professional other than her daughter.
Pain was also a significant factor signaling the end of aggressive cancer treatment. When, because of pain, she couldn't lay on the exam table for another scan to see how much the cancer had grown, or if it was in her brain, my mom realized the cancer's growth was relentless and wreaking havoc that was accelerating. She became fully aware that her time to die was near.
My mom knew the signs of death coming; we'd all seen the dramatic changes over the past two months. In early January 2018, she asked her oncologist for a prescription for medical aid in dying, so she could peacefully end her unbearable suffering.She did not want to die suffering, be bed bound, and lose all personal autonomy.She was already in physical and mental misery, her pain intolerable and not well managed by her oncologist. To be fair, she didn't always tell him exactly how awful it was.She was sometimes your typical "good patient," not wanting him to know the truth but still, her suffering was obvious, if you listened between the lines.
My mom accepted the hospice referral that accompanied the medical aid in dying referral made by her oncologist, but she told me, "I won't be around long enough to need it." Her plan was to get the aid-in-dying medications and avoid the last of what cancer was bringing. In my mind, she needed hospice to help with her pain and suffering, stat! Three days before she died, I did keep my sacred promise to my mother.I brought her the aid-in-dying medications she'd asked for. Receiving those medications relieved some of my mom's mental anguish for those three days before she took them. The palliative effect worked on my father and me as well. Knowing she had the option to end her intolerable suffering and fulfill her own plea to die peacefully was good medicine in itself. That helped a great deal, but for too short a time.
At the end, it was an intense headache, after a bout of humiliating bowel problems the day before, that signaled her worst fear was at her doorstep. She took the medications the next day. I held her hand and knelt at her bedside in quiet beseeching prayer while she died peacefully in a deeply sedated state. She'd fallen asleep with my father beside her in their bed, just as she had wished.
The Option of Medical Aid in Dying is palliative care.
My mother's pain and suffering was not adequately managed until the last few weeks of her life when she enrolled in hospice. The hospice team switched her from morphine to methadone and gave her medication to ease her anxiety. It helped, but she continued to suffer tremendously with other symptoms of death by cancer. It is important to understand her fear of pain overcoming her again never went away. Effective palliative care long before hospice days might've helped my mom. In my heart,I know she still would've chosen medical aid in dying at the end, which my father and I100% supported, but maybe her last years with us could have been easier.
The Los Angeles Times and The Hawai'i Tribune-Herald have reported that the medical aid-in-dying laws in their respective states have spurred doctor-patient conversations about the full range of end-of-life care options, resulting in earlier, more effective use of hospice and palliative care. I am grateful to know this is an amazing effect of medical aid-in-dying laws; however, I wish this had been the case for my mom. Her oncologist never discussed her full end-of-life care options with her. It was me who told her about medical aid in dying after it became a legal end-of-life care option in California in the summer of 2016.
There is no shame in our family, no question about my mother's death. Breast cancer killed her. She simply decided when and who would be present when she died peacefully in her sleep. There was no traumatic scene like she had contemplated, no questions about morality or character or worry about God's judgement. Medical aid ind ying gave my mother the end-of-life care option she needed, and three days of palliative relief before the end.
Bonnie McKeegan, LCSW is a psychotherapist and writer in Grass Valley, California.She serves as a volunteer and Board Director for Full Circle of Living and Dying, is a volunteer for Compassion and Choices, and will be speaking about medical aid in dying at City of Hope's End of Life Symposium in December 2021.