Life's Tapestry
Melissa C. Palmer, LCSW ACHP-SW APHSW-C JD
Oct 12, 2021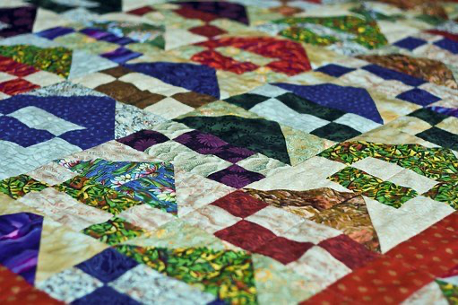 Bonnie's mother was a quilter. She made beautiful hand-made quilts for her loved ones and their loved ones. With every stitch she connected the carefully chosen fabrics to create works of art. I have a small quilt from Bonnie's mom that I display in my family room. Each memory of our lives is like one of the stitches in a quilt. Although a moment may not seem significant, the threads that pull through are strong and hold our beings together.
When Bonnie's mom was diagnosed with stage IV breast cancer, her choices at end of life were similar to those while she was living; she was a fighter and someone who cherished family and loved ones. As her disease progressed, she decided she did not want to prolong her illness and chose Medical Aid in Dying. Her decision was based on years of being in pain and suffering from cancer, but also the fear of her pain becoming overwhelming and her symptoms becoming intolerable.
Bonnie is also a social work colleague of mine who is involved with Compassionate Choices in California. The thread of her life has led her into the fields of hospice and end of life care; she is currently training to become an end-of-life doula. Her mother's experience with Medical Aid in Dying inspired her to use her advocacy skills and open heart to teach others about MAiD.
To read Bonnie's intersection of her personal and professional worlds with her mom's cancer, please read last week's MSPC blog post.