It feels like winning the lottery: the privilege of vaccination
Melissa C Palmer, LCSW, ACHP-SW, APHSW-C, JD
Jan 12, 2021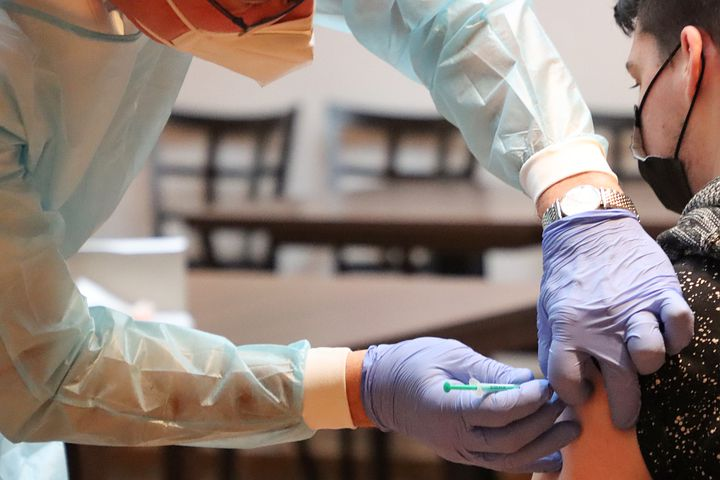 When I received the notification that I was eligible for my first dose of the Moderna COVID-19 vaccine (to prevent SARS-CoV-2), I felt ambivalent. I should be ecstatic to be one of the first people in the US to be able to receive expected immunity from the virus that has taken so many lives and turned our world on its side for the past year. But I asked myself, why am I able to get it first? Granted, I work in healthcare, but I am currently able to work from home and provide telehealth to my patients. I am relatively young, and I do not have any uncontrolled or severe medical issues. Yet here I am, at the front of the line. I felt a little guilty knowing that in other areas of the country, healthcare workers and other first responders are not yet eligible or the vaccine is not available. Who am I taking the place of? Will this person die because I was placed before them in the line? Knowing that the supply of vaccines is finite and far fewer than anticipated, I questioned whether all the people who needed the vaccine (first responders, elderly and frail, employees in long term care facilities) had access or whether they will be turned away.
I work for a well-respected national health care organization that has a lot of clout and financial backing, which allows the company to provide its workers the right of first refusal for the COVID-19 vaccine. Certainly, the administration submitted their request in March in order to receive enough vaccines for their employees. I also live in a metropolitan area where the access, in general, is better, both to healthcare and to vaccination. Being a clinical provider and professional also impacted my position on the list.
I also paused when thinking about being in the "experimental group" as one of the first to receive the vaccine. What will the side effects be? Will there be any longitudinal complications to receiving the vaccine? But then I talked myself out of THAT rabbit hole – logic and science pulled me back from the edge. The benefits of receiving the vaccine to myself and those around me, including patients and their families, eclipse the potential risks.
Then I considered my duty: to the patients and families I provide care for, my coworkers, my family, and friends. If I am vaccinated, I am part of the solution and will lessen the risk for potentially thousands of people that I come into contact with on a regular basis. Because that is the bottom line, as we in healthcare recognize. We are healers and helpers, and our job is to be part of the solution.
I am happy to report that I am now vaccinated, with minimal side effects, and grateful to participate in turning the tide of the pandemic.
"We must remember that one determined person can make a significant difference, and a small group of determined people can change the course of history" -Sonia Johnson