Hospice: Refuge for a Weary Traveler or Evil Plot to Murder Grandma?
Amber Oakes, BSN, CHPN
Oct 4, 2022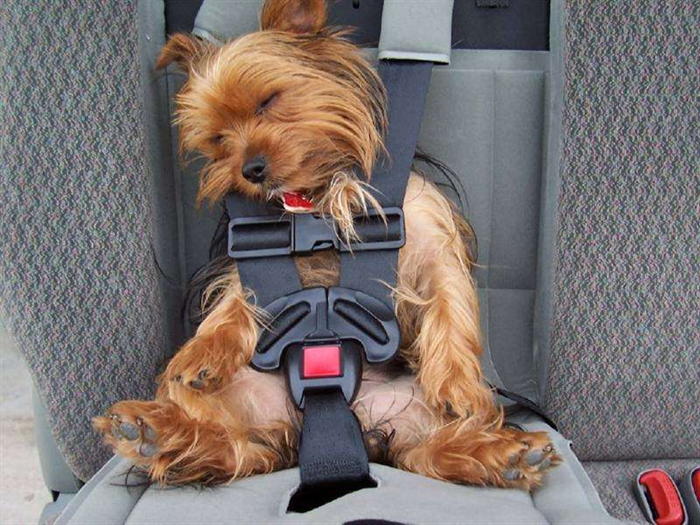 When I transitioned to a role as a palliative care program coordinator 6 years ago, I had a lot to learn about hospice and palliative care, so I googled the meaning of the word "hospice." I found several explanations, but this Pallipedia definition really stuck with me: refuge for weary or sick travelers seeking rest on life's journey. Isn't that beautiful? I thought it was so captivating that I wanted to include it and a related image in an upcoming presentation, so I googled "weary traveler," and this sweet little dog was the first photo to pop up!

Here we see a cute little dog who is exhausted. We let him get the rest he needs while keeping him safe and comfortable on the journey to his next destination. Of course, 6 years was a long time ago in internet-years, and now I can't find where the original picture came from or who to credit, but I've used this pup's picture when explaining hospice ever since. He always gets a sweet little, "AAAAWWW!" from the audience when he pops up on the screen and people have a positive thing to associate with hospice.
Would images like this help people understand that we only want our patients to be safe and comfortable on life's last journey? Our goal isn't to snuff out all the old or sick people in the world. (Do you want to know a secret? Financially speaking, Grandma is "worth" more alive than dead because hospice agencies get paid more the longer a patient is on service, so it doesn't make sense to say hospice wants to shorten her life!)
Maybe people would have more accurate perceptions of hospice if their first impressions of hospice were… cuter. Less old, wrinkled hands, more adorable grandpas chugging a beer! More precious cat snuggles, fewer staged family photos. *Cue pictures of all of the sweet old grandmas and grandpas on life's last journey*