Fear and Shame of Pain
Kristin Moffett
Melissa C Palmer, LCSW, ACHP-SW, APHSW-C, JD
Apr 11, 2023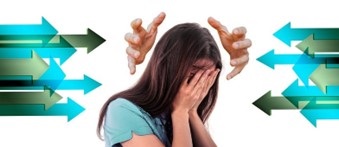 This is the first installment of Kristin Moffett's story about her long hospitalization, cancer treatment, and quadruple amputation. In this week's blog, Kristin talks about her relationship with pain.
****
The fear of pain is just as debilitating as the pain itself. I suffered all my life from chronic pain, and even before cancer and amputations, I had been turned away and shamed because I ask for pain medication; I have felt like I was treated like a drug addict. My first injury occurred in 2010 when I was caretaking for a client who was developmentally delayed and had a TBI. He was falling and grabbed onto my neck and pulled me down as well. I wanted to protect him from injury, and as a result I received a c6-c7 fracture which needed reconstructive surgery, fusion, and disc replacement. The surgery failed and I had subsequent surgeries; my neck and hip were never the same. Even before my cancer diagnosis and amputations, I was living with chronic pain.
People in the medical world assume I want drugs to get high, and this is scary because I underreport pain in order to be a good patient and then my pain becomes out of control. I don't want to be the person needing pain medication; I want to get off as many pain medications as possible. But right now it is part of my treatment. I am dependent on the medical team for my physical and medical well-being, so I am not always honest and don't want to be a burden. Still to this day I have trauma from not feeling heard or listened to and the fear of being judged.
Even in the hospital, there have been times where I have felt fear and shame, and I still mistrust people who say to me "we want to help you" and so I underreport my symptoms because I am afraid of being judged
While I am hospitalized, my fear and anxiety make upcoming procedures like LP punctures, surgeries, and other tests even more difficult and painful. I am uncontrollably fearful, remembering how bad it was the last time I had the procedure. Even though I experienced that the palliative care team are here to take care of me and support me as a whole person, I still have become afraid and had times of anxiety.
As a result of my fear of speaking up for myself and my experience of being shamed when I ask for what I need, I did not get the help I needed. It is a catch-22 for me because if I felt confident in reporting my symptoms sooner, I would have possibly had a different outcome. I wonder if I had gotten medical care earlier when I was feeling bad, whether the infection in my body would have changed to sepsis which caused the need for a quadruple amputation and other things. This is unreasonably heartbreaking.
When I am at home, I am able to use other tools to help me cope with pain: massage, therapy, PT/OT, and working toward regaining autonomy and independence. While I am in the hospital, I don't have access to many of the things that help me cope and manage my pain. Sleeping in the hospital and not having my special pillows that minimize my pain are not available, and I now cannot reposition myself easily without assistance.
Every patient should be assessed individually and not by the "normal" average patient. Each person has their own needs and each person needs to be treated differently. Doctors can talk at you, but the palliative care team listens to me as a person on my level and works with me to meet my individual needs. The palliative care team are servants to people in pain and suffering, and this has helped me with both my physical pain and anxiety and fear surrounding the pain. Palliative care's cheerleading and support has been very therapeutic in itself and I am very grateful.