Don't Forget Your Umbrella!
Nancy Robertson, DNP
May 31, 2022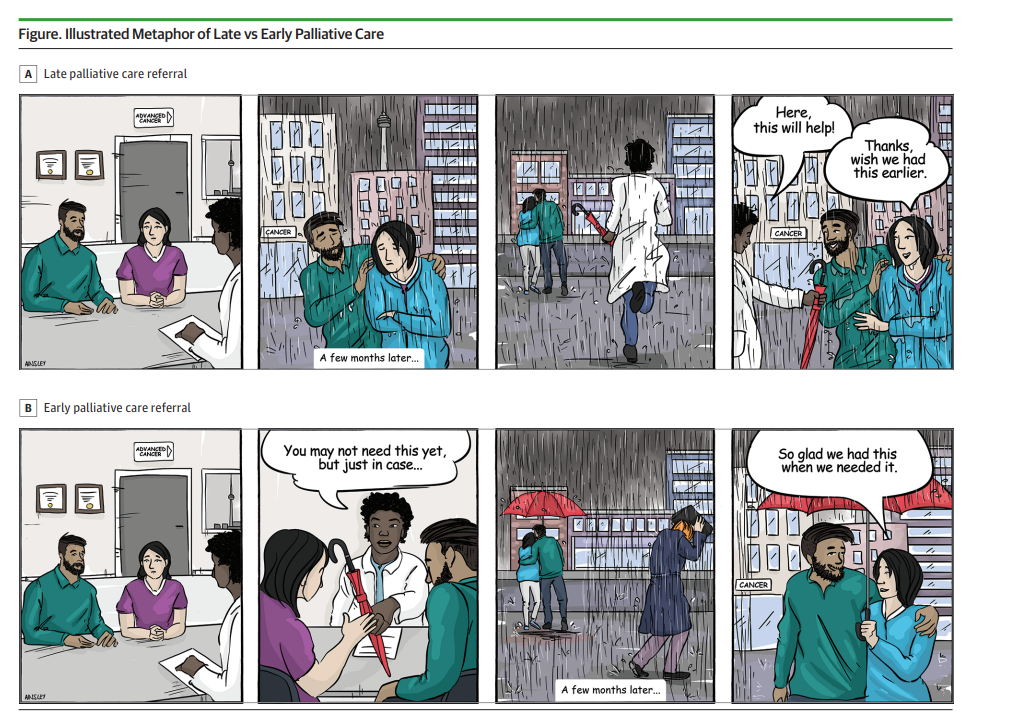 Even though I live in a dry climate where rainstorms are few and far between, I still carry an umbrella in my car. I only needed to get caught once in a sudden raging rainstorm to never want to be in that situation again without the protection of an umbrella. As Zimmermann and Mathews (2022) point out, a similar analogy applies to palliative care. I agree. Why would we want anyone to undergo treatment for a serious illness without having access to all the protective services that make the road easier?
Above is a figure from Zimmermann and Mathew's article depicting this perspective.


Read the full article at:
Zimmermann, C., & Mathews, J. (2022). Palliative Care Is the Umbrella, Not the Rain—A Metaphor to Guide Conversations in Advanced Cancer. JAMA oncology.