Coach
F. Amos Bailey, MD
Aug 9, 2022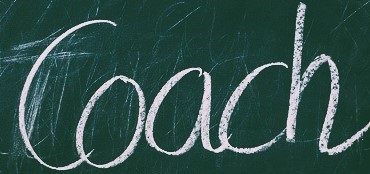 Smart lad, to slip betimes away
From fields where glory does not stay,
And early though the laurel grows
It withers quicker than the rose.

- A. E. Housman, excerpt from To An Athlete Dying Young
Four score and 6 years? Only an 86-year-old man is likely to know that a score is 20 years. Is this from reading the Bible or memorizing the Gettysburg Address when he was a child in school? Although I wonder if one of the most famous bits of American oratory would have been taught in the Heart of Dixie?
It is hard to miss the large college ring on his hand. He is quick to tell you that he played football and that he had been a coach in his many, long and varied career. Soon we see the procession of beefy middle-aged men come to see Coach. He seems much diminished now that his only weighs 130lbs, the covers pulled up to his chin. Clearly he is depressed which is not a new thing for the Coach but only worse with the latest illness and resulting debility which has reduced his sphere to feeding himself some food or drink but everything else he needs someone to do for him.
The depression is severe and we all feel it when we walk into the room. A deep hole that daily becomes more difficult to climb out of. When will it become so deep that he/we cannot see the rim or our way out? It is clear the Coach is wondering this himself hopeless but trying to hope. Different people hear the different parts of the struggle which seems to be the sharp contrast between his days as an athlete and champion to infant-man he has become.
I contrast this with the next person we see on rounds who is even more dependent; but is glowing. His friends from the boarding home that was his home came to see him last night. He does not dwell on what who he once was but instead is looking forward to moments that life brings smiling widely and giving me a fist bump.
All this has made me think of A. E. Housman's poem about the athlete dying young. I never much cared for his poetry which I find too refined. However, the sentiment in the third versus rings true to the way Coach is feeling. Oddly in many of the poems in this collection Housman refers to himself and measure his age by score.

To An Athlete Dying Young
A. E. Housman


The time you won your town the race
We chaired you through the market-place;
Man and boy stood cheering by,
And home we brought you shoulder-high.
To-day, the road all runners come,
Shoulder-high we bring you home,
And set you at your threshold down,
Townsman of a stiller town.
Smart lad, to slip betimes away
From fields where glory does not stay,
And early though the laurel grows
It withers quicker than the rose.
Eyes the shady night has shut
Cannot see the record cut,
And silence sounds no worse than cheers
After earth has stopped the ears:
Now you will not swell the rout
Of lads that wore their honours out,
Runners whom renown outran
And the name died before the man.
So set, before its echoes fade,
The fleet foot on the sill of shade,
And hold to the low lintel up
The still-defended challenge-cup.
And round that early laurelled head
Will flock to gaze the strengthless dead,
And find unwithered on its curls
The garland briefer than a girl's.