Belonging and Connection: Under the Mask
Melissa C. Palmer, LCSW ACHP-SW APHSW-C JD
Aug 25, 2020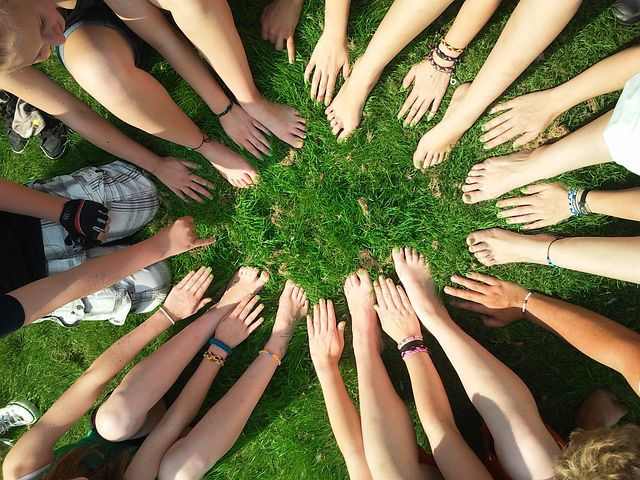 In "Together", Dr. Vivek Murthy talks about how humans' need for connection is nearly as strong as hunger and thirst. Being able to build and strengthen bonds is what sets us apart from other creatures on this planet. It is what helps us thrive. In fact, human contact can be more important than basic needs in some cases; animals and humans alike seek to belong.
I could give Leo Buscaglia a run for his money with all the hugging and affection that I dole out in my daily life. So, it is no surprise that missing out on this aspect of connecting is a struggle. It is such a strange paradigm shift to have people back away from you as if you are a poisonous snake, rather than a close friend or neighbor. Wearing masks places a physical and emotional barrier; we are missing the non-verbal cues from facial expressions.
During COVID, I have heard stories of people who have died of broken hearts and loneliness. People in the hospital or long-term care facility are declining because they are in isolation to "protect" them from the pandemic. People with chronic and progressive illness who are also lonely can come to the hospital and doctor's office just to have interaction with other people, ironically even during the pandemic.
But I have also seen ways that people have been creative to reach out and nurture relationships in spite of social distancing. Virtual happy hour on Zoom is a new way to get together with friends and family. One small gesture of kindness and compassion could be the thing that helps a person get through another day. Taking the time and effort may seem challenging, but just like a garden, tending connections can lead to blooming of friendship and community.
When I moved back to Colorado six years ago with my family, we had only a few friends who did not live within easy driving distance. Our extended families were at least 1500 miles away in either direction. So I invited the seven families in my cul de sac over for dinner, and one dinner turned into a seasonal event, then to more frequent, casual meetings and talks. During COVID, we all dragged out our lawn chairs and our wine glasses and socially distanced in family pods at least every few weeks. We didn't have anywhere to go anyway! Many in the group admitted that our neighborhood community was the highlight of the pandemic, because we are able to be present with one another in a way that decreased our anxiety and healed our souls.
Certainly, we may find ourselves more appreciative of physical proximity and affection with others in the future when we are able to once again embrace and see one another's smiles mask-free. I am sure I will shed a few tears of joy when I can once again call myself a "hugger".
"Call it a clan, call it a network, call it a tribe, call it a family. Whatever you call it, whoever you are, you need one. You need one because you are human" – Jane Howard, Families