Being Invisible: Health Care Disparities for Seniors
Melissa C Palmer, LCSW, ACHP-SW, APHSW-C, JD
Aug 5, 2020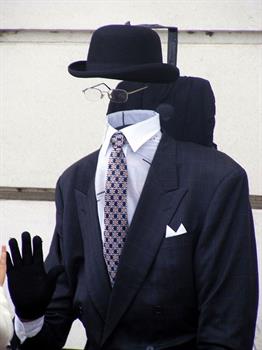 I turned 50 this year. A milestone birthday, heralding a new chapter in my life. What I was not prepared for was the change in attitude of younger people that I encounter in my work and personal life. As it was, I felt the sting of ageism during my pregnancy at age 40, having the term "geriatric pregnancy" included in my medical records. But I have experienced a rite of passage that is not talked about or acknowledged. I am becoming invisible.
A hundred years ago, when families lived in multigenerational homes, older adults continued to help with child care, house duties and other responsibilities as they were able to participate. Families embraced their role as caregivers because there were few other options for caring for seniors. In my own family, we have taken care of our elders, and those years are precious and special for all of my relatives. Now older adults are increasingly moving to facilities or hiring help to care for their needs; the care may be adequate but often the connection that a family member would provide is lost.
An older person may be seen as their disability, needs, or illnesses rather than for the wealth of wisdom and experience inside their hearts and minds. Women, people of color, and people who have differences (called "disabilities" by society) are further marginalized and find themselves twice or thrice invisible and powerless. Often, a person who has worked their entire life will find themselves outliving their financial resources and relying upon programs like Medicaid to supplement their medical insurance or to pay for caregivers in the home. Living in a long-term care facility can further marginalize older adults, as they lose privacy and individuality.
Older adults may be perceived by providers and the general population as burdensome and not productive members of society. I have heard on several occasions younger people refer to COVID-19 as the "boomer remover", which is indicative of the value placed on older adults. In my palliative care discussions during COVID-19 in particular, seniors perceive that younger generations see them as a disposable population not worth saving. Many of my older patients have expressed the reason they stay indoors and isolate themselves during the pandemic is that they feel they wouldn't survive if they get sick. They are fearful that the medical community is overwhelmed and would not be able to help them. Because of this fear, older adults may perceive a goals of care discussion or broaching hospice is due to their age rather than their underlying health issues.
One fantastic way to engage seniors is to ask about their lives. Older adults can share with you their experiences and lessons along the way. If we look beyond wrinkled skin, we see people who have earned their scars. Looking past the cataracts in the eyes we can sometimes see the sparkle that lies within the soul. Now that people in our society are living longer, we have the opportunity to avail ourselves of a wealth of information and lessons from history. One patient I recently spoke with who is 98 said to me, "I have lived through many wars, bombings, the Great Depression, and all kinds of natural disasters. This COVID thing does not scare me!" We can all aspire to grow wiser, not just older.
Here are some links to some articles you may enjoy reading:
https://www.cdc.gov/aging/disparities/index.htm
https://www.chausa.org/publications/health-progress/article/july-august-2019/health-equity---reducing-disparities-in-eldercare"
https://www.nextavenue.org/invisibility-old-disabled/
https://theconversation.com/invisible-sexuality-older-adults-missing-in-sexual-health-research-34078
https://www.nia.nih.gov/about/aging-strategic-directions-research/goal-health-disparities-adults
https://www.mibluesperspectives.com/2019/06/24/addressing-senior-health-disparities/