CU Innovations Fellows Program: Providing Valuable Opportunity in Professional Development While Advancing CU Technologies
Stephanie So | CU Innovations
May 13, 2022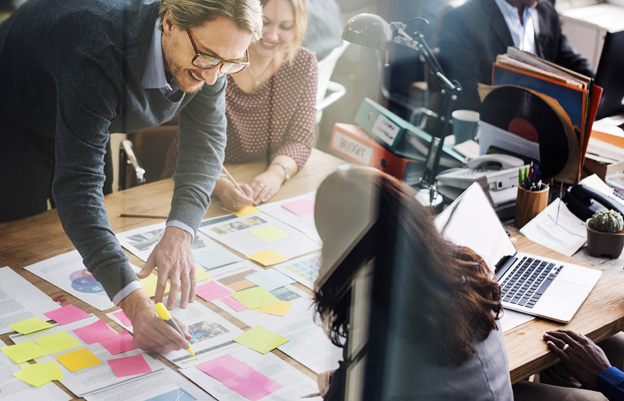 CU Innovations offers an exceptional behind-the-scenes experience for graduate students. Fellowships with CU Innovations provide students with the opportunity to immerse themselves in the department and become valuable contributors to the CU Anschutz Medical Campus innovation ecosystem.
Available to those pursuing a graduate degree, the main prerequisites for the fellowships are fundamental science literacy and a desire to learn about technology transfer in healthcare, no prior experience required. With such a broad invitation, fellows have come from all health sciences walks of life to work with the teams at CU Innovations. A welcome synergy because CU Innovations is focused on building a diversity of voices among the fellows to reach the best possible outcomes for patients. The current cohort of fellows includes: Lily Elizabeth Feldman, Pharmacology PhD candidate; Richard Hansen, MBA candidate; Tyler Miao, Master in Public Health candidate; Samantha Morrissey, MD/PhD candidate; Andrew Ormsby, MBA, MD candidate; Jordan Palan, Master in Pharmaceutical Sciences candidate; and Juhi Parsana, JD, Master in Pharmaceutical Sciences candidate.
Recently, the fellowship program has transformed, evolving so that fellows have a more central and active role in the department, especially with the licensing team. When an invention is submitted to CU Innovations, the fellows immediately begin research, exploring the science behind the invention and its patentability, marketability, impact on patient care and other factors to help the department decide how best to allocate their time, resources and expertise.
Licensing Manager Doreen Molk described their contributions as vital to the critical phases in the technology life cycle: "We're getting to that go/no-go decision, and we base it a lot on what the market looks like because that helps us understand what the potential is for us to reach a commercial product and to have an impact on patient lives. That's really what the fellows are helping us sort out."
The fellows are also integrated into other teams in the department, allowing them to gain familiarity with the many capabilities of CU Innovations, including intellectual property protection, grant funding, venture capital and company formation. In a similar vein, the collaborative relationships between CU Innovations and the innovation centers at UCHealth and Children's Hospital Colorado open up a myriad of possibilities for the fellows. Not only can they be involved in projects at all stages of development and commercialization, but these projects also span a wide range of specializations — and accordingly therapeutics, medical devices, diagnostics and digital health innovations from each and every one.
Andrew Ormsby estimates that he has worked on nearly a hundred inventions in the approximate year he has spent as a fellow. Both Tyler Miao and Samantha Morrissey described the breadth and diversity of the subjects and inventions they researched, which has contributed to their general scientific knowledge base and increased their confidence when tackling then-unknown topics.
In addition to providing exposure to cutting-edge research across health science disciplines, the fellowships offer endless opportunities for students to hone those ever-important soft skills. For the critical go/no-go decisions, the fellows regularly present their research to the whole department, everyone from licensing managers to data analysts to executive management, and thus regularly practice translating science for a diverse audience. They also assist with meetings and conferences, helping to build CU Innovations', and their own, networks for industry outreach and partnerships.
"The fellows are absolutely critical for meeting our mission. Having the extra bandwidth moves the needle dramatically in being able to move technologies from the bench and academic lab out into industry to help patients. And they get to see business development and all the different aspects and think about which ones might be interesting for them as they go forward in their careers," said Heather Callahan, Director of Licensing, of the fellows' impact on the department and vice versa.
Jordan Palan echoed that sentiment, noting that the experience has allowed her to see the big picture of commercialization in practice: "We get to sit in on the bigger meetings, with the venture capital team, the legal team, the intellectual property team and Kim [Muller, Executive Director of CU Innovations] and see how they all coexist and interact as a larger organization. It's not just being a part of a small branch."
The result is a mutually beneficial relationship between the fellows and CU Innovations that also continually improves patient outcomes by ensuring the next generation of healthcare professionals have the knowledge and experience to maximize their potential beyond the academic world.
Categories:
CU Innovations

|
Tags:
#CUAnschutz
#CUInnovations
#Fellowships