Virtual Reality as Instructional Technology in Schools
May 21, 2019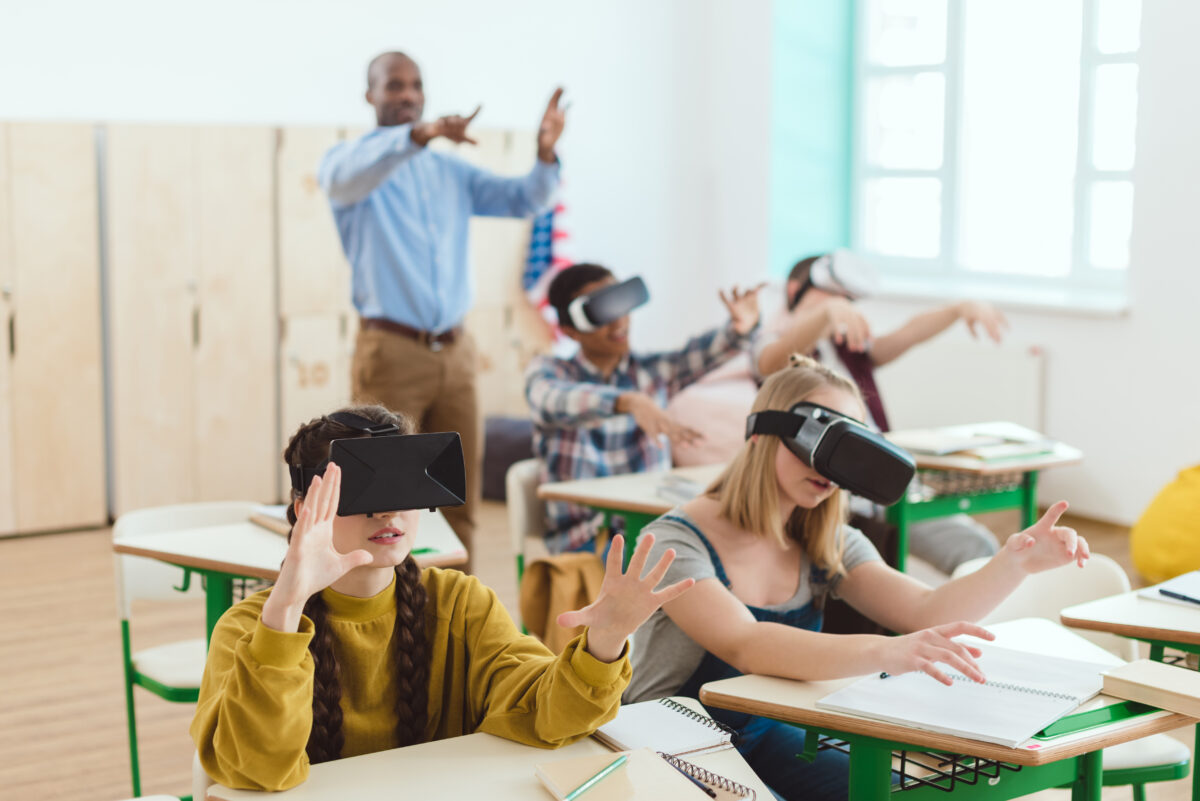 Gwen Gaumond, MS, MA, LPC
When most people think of Virtual Reality (VR) they probably think of gaming – not classrooms. This technology has an increasing presence in K-12 schools as well. National Mental Health Innovation Center works with schools in our Tech Innovation Network to implement virtual reality and other technologies to improve mental health outcomes in schools, and there is also a growing virtual reality presence within curriculum.
With immersive experiences like those offered by Google Expeditions and others students can travel to Antarctica in VR during a geography lesson or to the Guggenheim during their art class. In addition to being a fun way to learn, early research focused on educational outcomes is encouraging. A recent study by the University of Maryland showed that students have improved retention of information after participation in a virtual reality experience. The cost of VR headsets is also going down across different manufacturers, making VR a more feasible option for schools. Another plus is the sheer number of experiences that are available (Google Expeditions has 900) means that many lessons can be paired with a VR experience. However, with so much content available, it may leave educators asking where and how to begin.
I scanned various sources and found a number of articles that help guide schools in implementing VR in the classroom. A recent article from EdSurge suggests that schools 1) look for rich content experiences to augment lessons they already have planned then 2) use tried and true teaching methods to embed the VR experience in the lesson. There are also many resources available that describe how different schools and districts are using VR currently (EdTech Review, CNN, Fortune). While VR in the classroom is definitely a draw for digital natives, the decreasing cost and increasing availability of guidance and use cases make VR an attractive choice for K-12 educators looking engaging instructional technology.
Categories:
Mental Health

|