Using Technology to Cope with Tech-Fatigue
May 28, 2020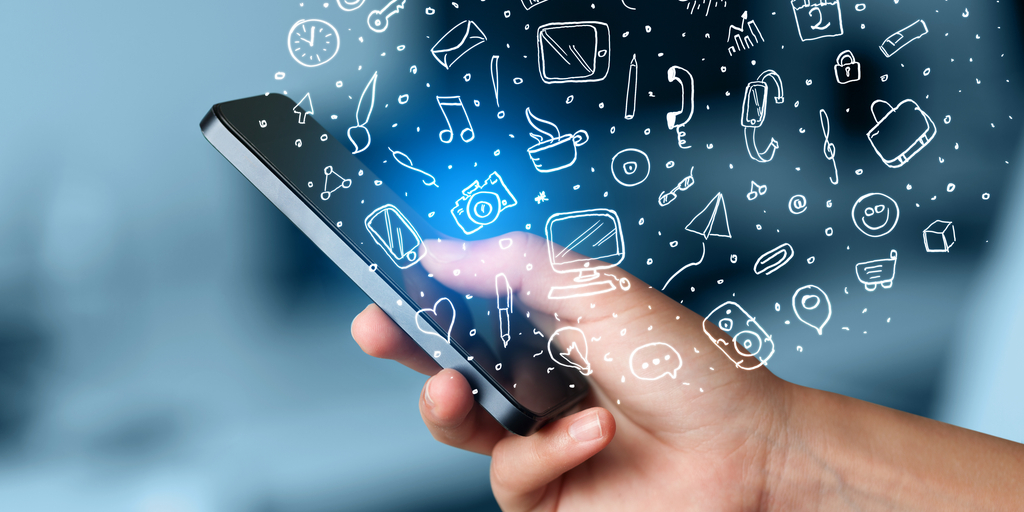 By Chloe Nicksic Sigmon, Ph.D.
The stay-at-home orders, self-quarantining, and social distancing practices that we've adopted over the past several months in response to COVID-19 has forced an abrupt transition into telework for many. From HR personnel to teachers to salespeople to mental healthcare providers, a significant portion of the population has been likely to find themselves working at home. According to globalworkplaceanalytics.com, there has been a 132% increase in the number of people working from home since the onset of the pandemic. With this largely unanticipated change, comes both pros (no commute, working in PJ pants, increased safety from COVID-19) and cons (steep learning curve with implementing new systems for communication and performing work tasks, juggling work and childcare, increased uncertainty in workflow and expectations). The integration of technology into most workplaces has been occurring at a slow but steady pace. Until COVID-19 hit, that is. The reliance on technology is a critical component of the transition to working from home, right at the epicenter of telework, and technology also comes with pros and cons. Thankfully, many tech platforms come equipped with several bells and whistles, both for amusement (read: creative and funny Zoom backgrounds) and to enhance functioning and performance.
Although work-from-home efforts would likely fail without technology, "tech fatigue" IS a real phenomenon. Tech fatigue is the mental tiredness and lack of energy, memory issues, stress, and decreased motivation that can result from adapting to new technology, frequent and sustained use of technology, and reliance on multiple technologies throughout the day. It can come with physiological symptoms too, such as headaches, muscle tension, and neck and back pain, resulting from hours of eye strain and being glued to the computer each day. It is the digital analogue of burnout in the workplace. Not only is burnout associated with decreased work performance, science also supports a strong connection between burnout and mental well-being. Burnout is linked to depression and anxiety and general emotional exhaustion. And, to top it all off, even if you don't work from home, you may be likely to experience tech fatigue as a result of increased reliance on technology for communication and connection with loved ones and your social network. Not many pros and cons there.
So how should you cope with working from home and increased risk for tech fatigue and burnout? Ironically, one answer is technology! Naturally – to identify commonly recommended coping methods – taking regular tech breaks throughout the day and prioritizing traditional self-care behaviors (e.g., engaging in hobbies, spending time with others, being outdoors, engaging in daily movement and exercise, prioritizing sleep, eating healthy and nutritious foods, etc.) can be highly protective habits to build. However, probably not much of a surprise when you consider all of the ways in which technology has infiltrated our daily lives over the past several decades, using technology can foster successful adaptation of effective self-care! It can enhance our connectedness with others, virtually transport us away from stressful locations, and hold us accountable and reward us for following through with self-care behaviors.
See below for a non-exhaustive list of tech-related ways (and specific ideas!) to protect yourself from the very real and dreaded impact of tech fatigue:
Use mindfulness apps to support and structure self-care practice through guided meditation. Mindfulness or meditation practice is associated with many positive indicators of well-being, such as reduced anxiety and depression symptoms and increased self-compassion. There are a variety of free and/or low-cost apps supported by both iOS and Android that can facilitate daily mindfulness practice. They offer a variety of options regarding length, frequency, and focus or content of mindfulness practice. Most apps also offer training features, such as information about the rationale for mindfulness and pro tips to improve your practice. Check out Insight Timer, Ten Percent Happier, Headspace, and Calm, among others, in your app store on your mobile device or tablet.
Engage with social media platforms and mobile apps that facilitate social connection in mindful ways. Although downsides of social media use have been studied and well-documented, mindful use of social media can facilitate experience of connection with others and contribute to sense of belonging, which are both highly protective against burnout. This may be particularly true at times when in-person social interaction is so limited.
Participation in positive and prosocial groups on Facebook or use of video message mobile apps, such as Marco Polo, can help people connect with meaning and with loved ones in ways that wouldn't otherwise be possible.
Participation in positive and prosocial groups on Facebook or use of video message mobile apps, such as Marco Polo, can help people connect with meaning and with loved ones in ways that wouldn't otherwise be possible.
Track your performance over time and interact with community through fitness technology. Several pieces of fitness equipment such as Fitbit, Apple watches, running watches, and iFit, among others, will track daily performance across multiple behaviors and wellness indicators such as speed, heartrate, number of steps, etc. Tracking daily performance can help shape exercise behavior and be inherently reinforcing as you get closer to your goals. Many of these technologies also have options to engage with community, such as posting progress to social media or engaging in competitions with and cheering on others. These devices can help people maintain exercise behaviors, a great buffer against tech fatigue.
Practice mindful use of technology that IS required for work. If you are using technology that is new to you, take advantage of support resources, including watching video tutorials and accessing online tech support. When feeling fatigued, consider turning off video functions and use audio-only options when possible. Additionally, consider using good ol' fashioned telephone calls rather than relying on video calls 100% of the time. These practices may help you feel more mastery over required technology and less like you are on-demand for performance at all times, which can be protective against burnout.
Take advantage of local public libraries' online resources and virtual services. Most libraries offer a wealth of electronic resources including e-books and other entertainment such as movie and music access. Many libraries are also offering virtual book clubs and storytime as well. These resources offer additional options for connection with others as well as escape from daily stressors through humor and distraction. Visit your local library's website for specific details available to you, and fire up those Kindles, Nooks, and other tablets.
"Escape" from home by going on virtual tours and/or using virtual reality. Many museums and other public facilities, such as zoos, are offering free access to virtual tours and live video coverage that can be viewed from any computer or mobile device. If you have access to Virtual Reality (VR) equipment, you can embark on 360° escapes to new environments, including desired vacation areas, via apps like Guided Meditation and YouTube 360 VR, and the Wander app on Oculus Go.
This list was compiled based on research and on feedback from our Technology Innovation Network (TIN) members about what has been working for them in terms of utilizing technology to manage tech fatigue and combat burnout. For additional both tech- and non-tech-related ideas, check out our COVID-19 Resource List and the self-care resources on Tulane's website.
Use your best judgment with these ideas. Consider the specific symptoms you may be experiencing and gravitate toward ideas from the list that are a good match. For example, if you're experiencing eye strain, try out some of the performance tracking technologies to get your body moving or a mindfulness app that is audio only and won't require sustained visual attention and/or will allow you to close your eyes. Monitor how you feel in response to these strategies, and keep going with the ones that work for you! We're all in this together, even though we're apart!
Categories:
Mental Health

|