TEDxMileHigh: Matt Vogl's talk
Dec 10, 2018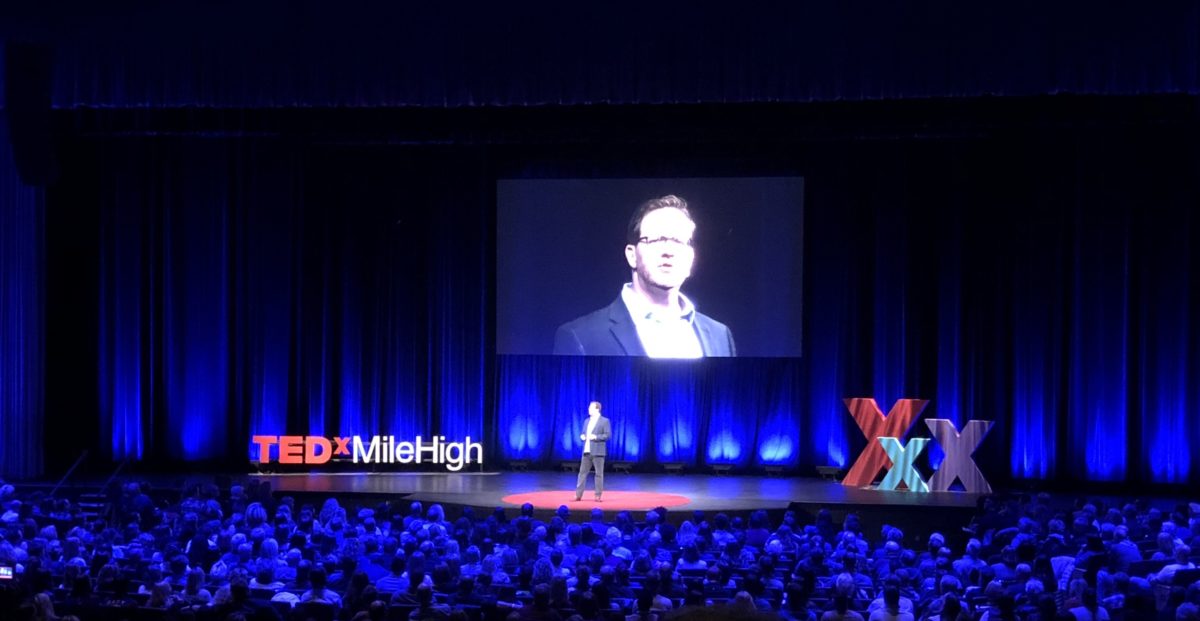 On Saturday, December 1st, NMHIC was featured prominently at the Bellco Theater in downtown Denver for TEDxMileHigh, a forum for exciting new ideas in the community to be explored and shown to the world. Eighteen speakers and performers took the stage to share about their life experiences, their work, and the potential for real societal change beginning in Denver.
The Center's executive director Matt Vogl spoke to a sold out crowd of 5100 people about the origins of his career in mental health, and the exciting work happening at NMHIC. Beginning with his background as a comic, he described the world of difference between being funny and being happy:

"I vividly remember one Saturday night when I did three shows at Comedy Works and killed each one. And then I went home, got drunk, and spent the rest of the night researching the best way to kill myself. I bought a gun, picked a day, and wrote a note. Thankfully, my neighbor saw me crying and intervened. It is crazy how close I came. But what's even crazier, is that nearly dying by suicide was NOT my rock bottom. My rock bottom was trying to get help in our congested mess of a mental health system. Long wait lists, misdiagnoses, and wrong medications that made things worse. One psychiatrist asked for my co-pay after he fell asleep during our session. THAT was my rock bottom."

Matt decided to start NMHIC because of his personal dissatisfaction with mental health treatment and care in the United States. Since then, our mission has always been to combat the tremendous deficit of mental health care providers in a way that is more effective and scalable.

Vogl used the Center's work implementing Virtual Reality-based training and meditation with Alaska's Department of Corrections as an example of how technology can help solve specific and long-standing mental health challenges.

Before and after Matt's talk, hundreds of people lined up at NMHIC's booth to try out VR mindfulness applications and guided meditations. Our team has never facilitated such a large volume of demonstrations in one day, let alone a couple of hours, but we were up to the task, and it felt great to give so many people their first VR experience.
We're deeply grateful for the volunteer organizers of the TEDx event. It was an incredible experience for the team, and we're so excited to get the message out about the importance of changing societal views of mental health and improving the system in place to better meet our needs. Matt finished his talk by reminding us:
"Technology isn't the enemy of mental health – it's a scalable solution. I know because we're seeing it work. And in this way, we can make life better for people in need."
Check back soon for the full video of Matt's talk!
Categories:
Mental Health

|