Task Shifting Our Way to Better Mental Health
Mar 28, 2017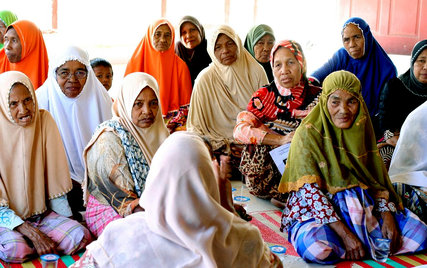 By Peggy Hill, M.S., M.S. Ed., NBHIC Deputy Director
Some of my colleagues and I had the opportunity recently to spend an hour on the phone with Vikram Patel, who is best known for his work on mental health in low-resource areas. Dr. Patel's credentials are long and impressive — co-director of the Centre for Global Mental Health at the London School of Hygiene & Tropical Medicine; co-founder of Sangath, an Indian NGO dedicated to mental health, and part of three World Health Organization committees, for starters.
Our conversation shook my world view in a wonderful and helpful way. I was particularly taken with our discussion on task shifting.
I first heard the concept of "task shifting" in the context of a community mental health clinic that was maximizing the number of hours in a day its most highly trained clinicians – those with PhDs, Masters and MDs — had to see people, and shifting away from the time-consuming tasks of administrative burdens, regulatory compliance and similar tasks that others on staff could do. This is essentially a lean manufacturing strategy applied to mental healthcare, and it's helpful. However, the opportunities found in task shifting have expanded.
NBHIC is working with our colleague Sona Dimidjian, PhD, on a task shifting intervention for Latina immigrant women who are suffering depression. Her program, in rural Colorado, addresses the lack of clinicians by training women who have experienced depression themselves with the skills to effectively administer a mental health intervention to other women with depression.
Dr. Patel has conducted similar kinds of depression interventions at a much larger scale using community health workers in Africa and India. He explained to us that it is easier to implement task shifting in those areas of the world because of fewer controls. And because the alternative for people needing help is nothing. Nothing.

"I found I couldn't follow the mental health care model I had been trained in."
- Vikram Patel, TED Global, 2012
But Dr. Patel is not saying to do something for the sake of just doing something. He is saying the science tells us the intervention they designed is effective. The people in the communities where the task shifting interventions are delivered find it appealing, they are comfortable with it and they are getting better.
Those are the kinds of models that we want to keep looking for and building up. I'm confident there are more task shifting models with evidence of efficacy, as well as appeal and relevance to users.
This is an approach that can change anyone's world view.
It can even change the world.
Learn more:
TED Global – Vikram Patel: Mental Health for All By Involving All
Una Madre a Otra: Task Shifting in Colorado
Photo courtesy: Miller/ Science magazine. In an example of task shifting, an Indonesia community health nurse discusses stress management with village women.
Categories:
Mental Health

|