Spatial Comfort and Stress
Mar 11, 2021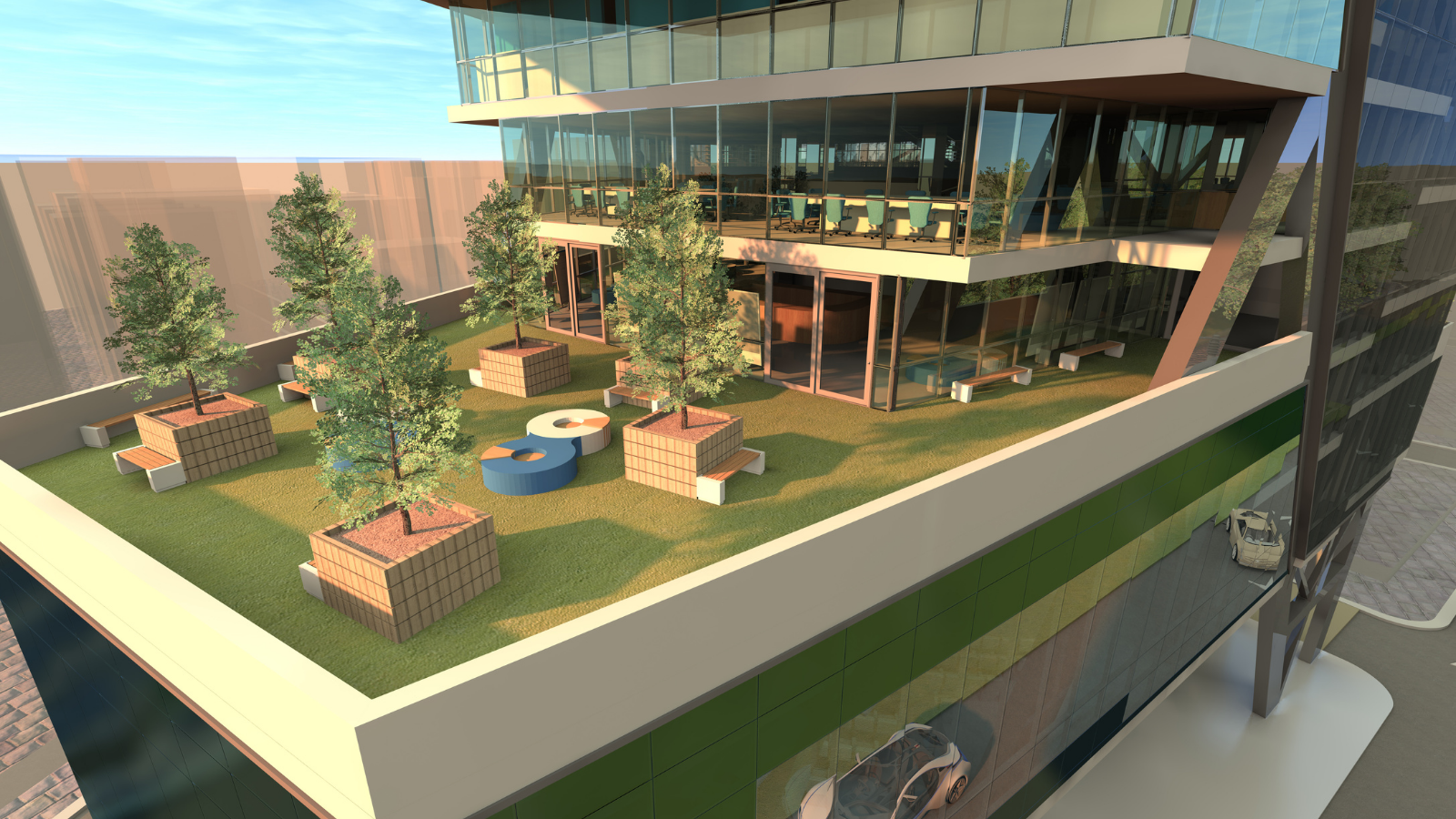 By Zach Smith, NMHIC Intern

As most of us have experienced, stress can be associated with a lack of comfort in a certain situation. Feeling comfortable in one's space can act as a grounding mechanism to reduce such stress. The relationship between spatial comfortability and stress is an important concept which is involved in every one of our lives, whether we know it or not. Investigating the various ways in which we can create a comfortable space, whether it be physically or mentally, is key in understanding the effects that architectural and organizational decisions within various communities, facilities, or environments have on mental stress.
When focusing on specific facilities, certain spatial insights are required to create a warm and welcoming environment. Take mental health facilities for instance; patients within mental health facilities may already be prone to experiencing anxiety or stress-related incidents. It is important to consider all the factors that then go into creating an environment that can easily be transitioned into for these individuals, especially if visiting or being admitted to a mental health facility is a novel experience. According to Connellan et al., if the environment within such a facility is created or changed out of a patient-first mindset, where a patient's sensory and perceptual comfortabilities are prioritized, it is likely that this space will evolve into one that feels safe and comfortable (2013).
A space that offers a sense of familiarity, or one that feels more ubiquitous than unique, is a space that offers healthier outcomes. One way in making a space feel familiar, says Connellan et al., is by allowing an individual the control to customize and tailor their space to their liking (2013). In terms of a mental health facility, this could include allowing patients to bring personal items or anything that can stray away from stressors related to a new environment, even pets. Smells and the aroma emitted within facilities was also found to have an effect. Aromas described as being pleasant, showed reductions in blood pressure, slower respiration, and lower pain perception levels, whereas aromas described as unpleasant showed the opposite. Other factors that were found to be influential in creating comfort in a new space include noise, temperature, environmental complexity, fresh air and ventilation, color, nature, art/aesthetics, and entertainment (Connellan et al., 2013)
Incorporating and planning out the implementation of all these factors may feel overbearing, but heavily prioritizing just one of these factors can still create a significant effect on the individuals within an environment. A study crafted by Alexander Shauss and The Washington State Criminal Justice Training Commission demonstrated the effect of color on inmates' erratic and hostile behavior. After discovering Baker-Miller pink, a specific pigment of pink which was found to significantly reduce stress/anger and create a sense of calm, the two worked together to paint the entire interior of one admissions cell this color and watch for results. What was found was astonishing; after a waiting period of 156 days, there had been no incidents of erratic, violent, or aggressive behavior and newly inducted inmates required only a maximum period of 15 minutes within the cell to ensure a reduction in violent or aggressive behavior. Overall, the study found that the effects produced by artificial lighting or interior colors can produce a significant effect on human behavior and physiology (Shauss, 1985).
While painting the entirety of our homes Baker-Miller pink may not sound very enticing, there are many ways to create a safe and comfortable environment for yourself or others. What is most important to note, though, is that everyone's spatial preference and comfort is different. Understanding the factors that go into creating a safe space for yourself, whether you are in a familiar or novel environment, are key to helping manage stress and potentially stressful situations.


References:

Stressed spaces: mental health and architecture

The physiological effect of color on the suppression of human aggression
Categories:
Mental Health

|