Results are in – VR is a Digital Healthcare Trend for Investors and Providers to Watch
Jan 22, 2020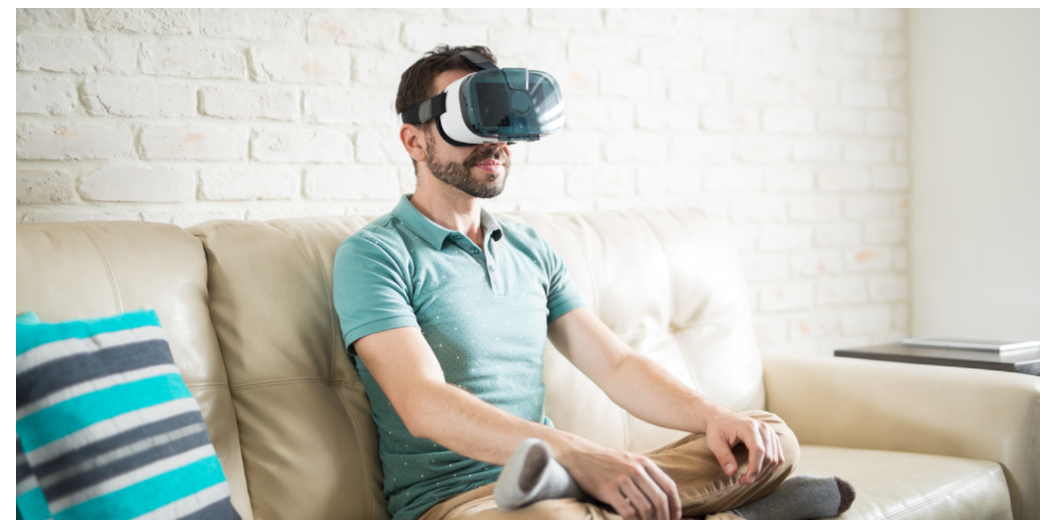 By Rachael Holley, NMHIC MSW Intern
Mental health disorders affect nearly a quarter of the world's population at some point in their lives; the yearly economic burden of depression alone costs nearly 0.5% of GDP in lost productivity. According to the National Alliance on Mental Health, there is an average delay of 11 years between the onset of symptoms and treatment of mental illness — the result of fear of stigmatization, the prohibitive costs of treatment, or a lack of access to quality care.
Accessing affordable care is a challenge in mental health and other healthcare sectors as well, but technology companies have begun to break down barriers to treatment through innovative solutions and of those innovations (VR) is one of the most exciting. In fact, VR's potential to enhance patients' quality of care and ability to access care is so great that experts project the market for VR in healthcare to reach the $30B mark by 2026 — more than 20x today's market valuation.
This may be surprising if you're more familiar with VR as a gaming or entertainment platform, but a number of companies are working to harness the powerful immersive capabilities of VR to deliver therapeutic interventions in new ways. Oxford VR, which recently closed a Series A funding round of $12.5M, is developing clinically validated treatments for depression, anxiety, and other mental health disorders. One VR module that helps patients overcome debilitating fear of heights has been shown to significantly reduce that fear while allowing people to remain in a safe, controlled environment. Providers can use the tool as a stand-alone or in conjunction with other treatment strategies, enabling them to standardize protocols across patients and free up their time to assist others. Through a partnership with the National Mental Health Innovation Center, Oxford VR has already brought the technology to a number of forward-thinking community sites in Colorado, and will use the significant Series A investment to continue to expand in the United States and Europe.
Experts also believe that VR will be an incredibly valuable tool in the area of pain management. As the opioid crisis continues to grow, healthcare professionals are seeking alternatives to medication for helping patients manage pain that may result from medical conditions or treatments. Studies have shown that VR's immersive qualities make it an effective way to reduce patients' experience of pain, without any significant side effects or risk of addiction. Now that the technology has advanced and the cost of quality VR hardware has lowered, VR offers an affordable and low-risk strategy for managing pain both in the hospital and in the home.
With the market for VR in healthcare on the verge of explosive growth, we will likely see dramatic increases in investment and even more accelerated innovation in this space. VR has already changed the way healthcare professionals think about delivering care, but there are infinitely more ways we can apply this technology to improve healthcare training and education, access to care, and quality of care.
Categories:
Mental Health

|