Preparing for Online Learning From a College Campus
Nov 4, 2020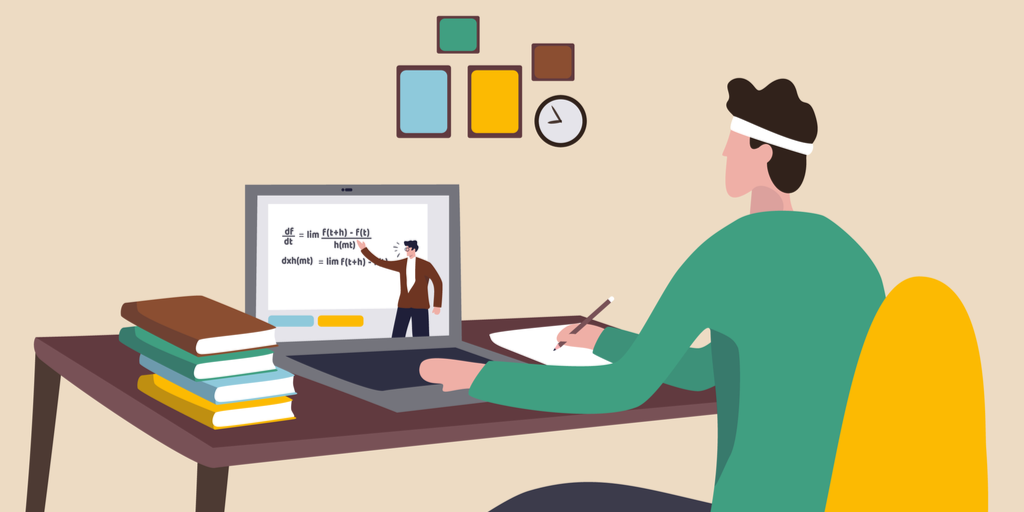 By Zachary Smith, NMHIC Intern

Coming into this school year, I was unsure what to expect. My past two years at the University of Washington were fun, exciting, academically challenging, and, well, in-person. This year, though, posed new challenges as we transitioned to a completely virtual campus. There wasn't a "How to do Online School" handbook or an experience that I could relate with to make anything easier. We were all thrown into it. But with practice I was able to organize my life around COVID-19 guidelines while also having a somewhat authentic college experience, as much as one could at least.

For me, online school started during the last quarter of the spring 2020 semester. We all got the news that there was an outbreak at a nearby retirement home, affecting around 30 people. A sense of panic immediately spread throughout campus. Within a week, most everyone, including myself, had flown home. And just like that, teachers and students were frantically trying to figure out how to reorganize their school careers and lives. I remember sitting at home in Colorado reading email after email, each trying to conceptualize how my courses were going to switch over to a virtual environment. It wasn't easy, but as time progressed and I got comfortable taking notes in my bed at 8:30 in the morning, I realized that online course loads have some advantages. For one, learning online meant that if I missed a class, I could easily watch the recording at any time. It also meant that when I took a midterm or final, I could use resources that I wouldn't have been able to otherwise. I'm not implying that I used additional resources to cheat, my classes simply made their tests open note and open book. But aside from these positives, learning around the agenda of COVID presented more considerable struggles.
The hardest part for me was prioritizing a productive school-oriented mindset while living at home. I found myself less motivated to do schoolwork, distracted by the feeling that I was already on summer break. This was not an easing feeling to shake. Another downside was the lack of social stimulation. I felt in a sense, that I was isolated from typical interactions, which inevitably created a lonely atmosphere. A damper fell over my incentive to produce high quality work and my mental health took a slight turn. Relative to my usual college life mental states, I found myself becoming more down in the dumps. Being so, I had to introduce new techniques to my weekly routine. I downloaded Head Space, an assistive meditation app, and took frequent walks outside to recalibrate my mind after continuously staring at a computer screen for hours on end. While these methods helped, I still never fully felt, what I considered to be, "normal" in my newly brought upon college experience. But through it all, having a quarters worth of practice on virtual academia proved itself valuable.

This year, I came in understanding the pros and cons behind virtual learning. I was able to prepare and preemptively adapt to the altered structure of my courses. However, there were still adjustments to be made-- this time in relation to the social aspect of my life. While living in a new house with three of my best friends was both exciting and thrilling, we had to be careful and conscious. Each of our personal outings could now potentially affect everyone's health. Not to say that we have been perfect about being COVID safe, but an emphasis has been placed on the responsibility and accountability we all share in relation to our collective well-being. One meet up, grocery trip, hang out, etc., could end with our house being under a 14-day quarantine. All of which added to the additional stressors onset by virtual learning. It's a lot, a lot of the time. But, again, with practice I have found it possible to manage the strains that COVID-19 has placed on my college experience. Of course, I am looking forward to this all being a distant memory, but for now all I can do is react responsibly, pay close attention to my mental health, and continue to move forward.
Categories:
Mental Health

|