Going Analog to Balance Tech Use and Preserve Mental Health
Oct 6, 2021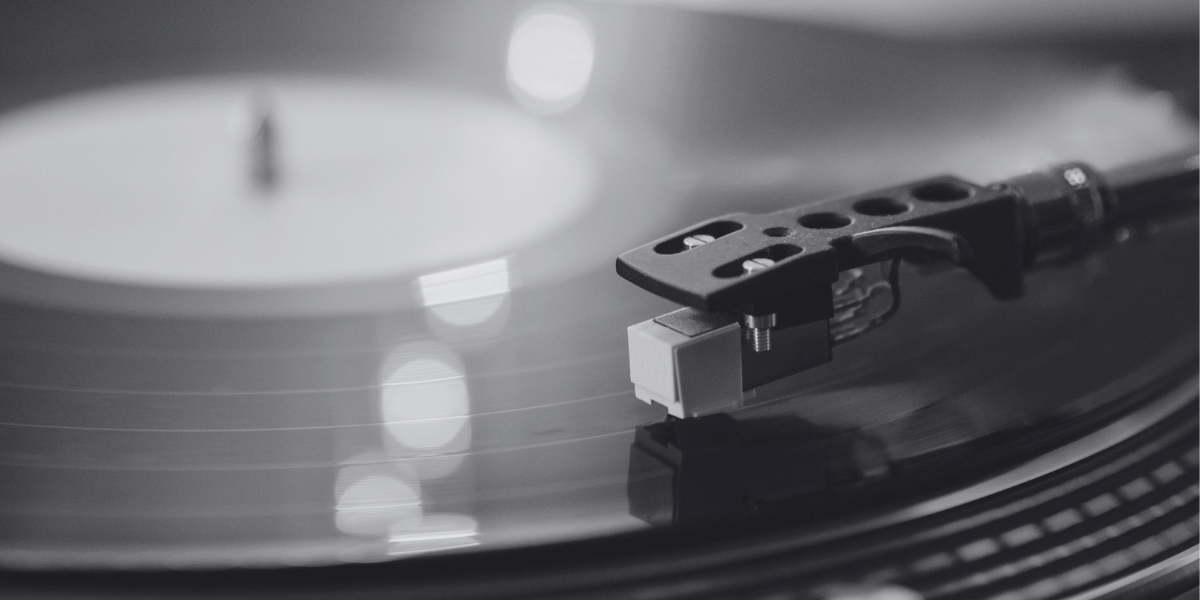 By Katie Wakefield

We are constantly creating and consuming in our world as a result of social media. While there is no doubt that there are some benefits that come from the greater connectivity provided by social media platforms, it also over-connects, over-stimulates, and over-messages. The hard truth is that the good is wrapped up in a lot of bad, and as a collective we have a hard time admitting it. Social media was once novel and fun, though the pandemic thrust us into spending increasing amounts of time on screens which can worsen moods. There is a lot of advice out there on how to stay mentally healthy with technology use. I am sure you or someone you know has embarked on a social media hiatus - to live more authentically only to return to your phone to realize you didn't miss much and slide back into previous patterns.
In our world that is digitally flooded, how do we find a balance to curb tech fatigue and ensure we are taking care of our mental health? I know it may be hard to believe, but there is a resurgence of analog media and objects with rising sales of printed books, vinyl records, polaroid photos, puzzles, fountain pens, and other analog tools. But you may ask why, given that these are all available digitally, likely take up less space, and are more accessible. Surprisingly, or not, those who are drawn toward analog are not doing it to dismiss technology; rather people are drawn to it to complement technology that is used every day, at work and at home. We implement analog because it provides something that digital simply cannot - it gives us something real that has stability and permanence.
The reemergence of analog tools does not suggest a movement towards non-digital, the genie is out of the bottle on that one and there is no going back, nor is there a need to. But perhaps there is room to live in a time of hybridity, in which both the analog and digital coexist, naturally helping us balance our tech fatigue and for some, care for our mental health. Through social media we witness people trying to escape digital life to find what is real and tangible through travelling to wellness retreats, remote cabins, or surfing the perfect waves. This brings about the issue of disconnecting as a privilege that is not available to everyone. But the day to day, less mundane, forms of escape have received less attention – some of the most popular examples include moleskin notebooks and vinyl records which are nostalgic for many, reminding them of a time that felt less chaotic and commercial.
As lives have faded into screens, fountain pens have made a small but meaningful comeback. While some people flock to meditation apps, others describe drawing ink into their pen from an ink bottle and wiping the nib as a "zenlike experience." There have also been studies indicating that writing things down helps you remember. Early in the pandemic, sales of puzzles quintupled and while sales have now moderated, they are still growing. Printed books are the most popular book format amidst increased popularity of digital media. In the workspace, whiteboards are often used in boardrooms and amongst engineers to assist them in getting "out from behind their screens" and as a way to encourage them "to take risks and share ideas with others."
Some of the more mundane analog tools that can be used day to day or, even more sporadically, provide people with the opportunity to escape the constant online tracking and the digital cage of algorithms and targeted advertisements. Social media is also rife with comparison and research has shown that such comparison can lead to anxiety and acute stress, especially amongst teenage girls, as recently reported by The Wall Street Journal in one of the most important mental health stories of the year. At NMHIC we value tech solutions that can be quickly and effectively scaled for mental health, though we also know technology and innovation requires balance and have regular discussions around this. As our screen time grows, we must check in with ourselves and critically analyze how our exposure to this wide web of wonders and wounds is affecting our mental health. Perhaps it will motivate us to pursue an analog hobby. What do you think?