Event Blog: NMHIC at the State Innovation Model Collaborative Learning Session
Apr 30, 2019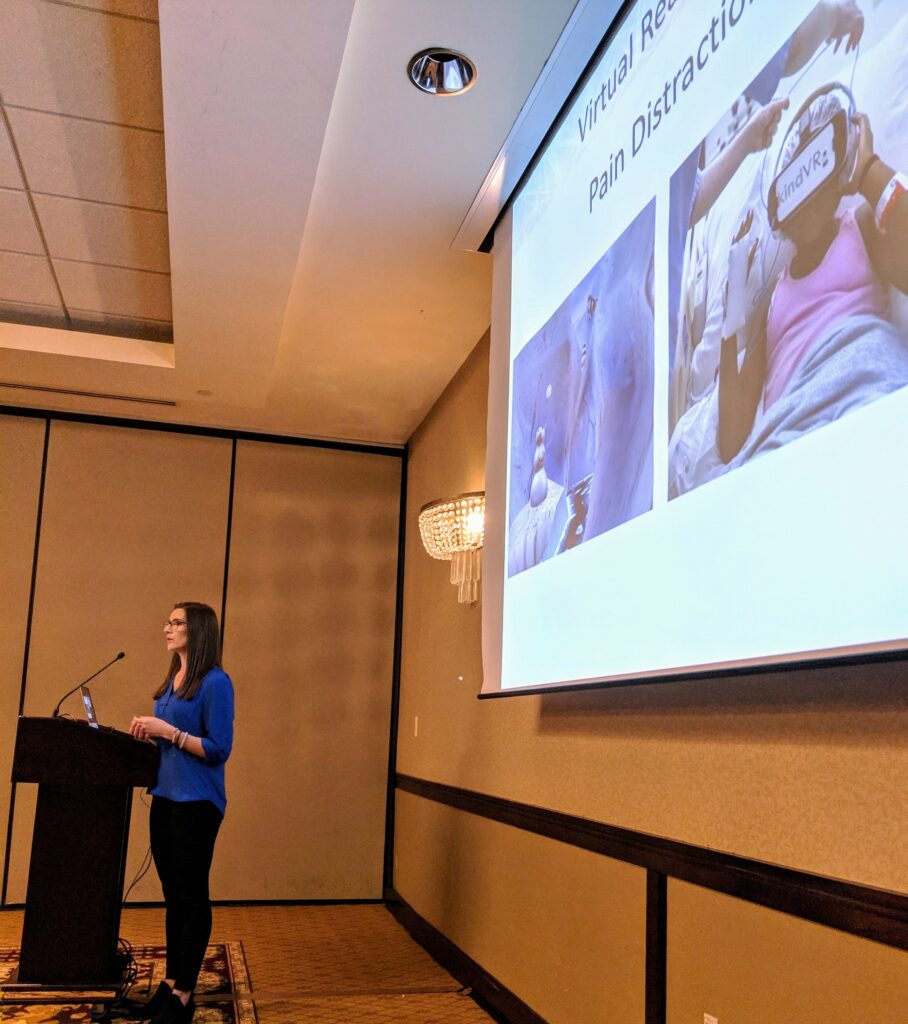 Sarah Beary and Sam Hubley recently spoke at the State Innovation Model (SIM) Collaborative Learning Session in Broomfield, CO. SIM is a state-wide grant from the Center for Medicare and Medicaid Innovation that focuses on increasing access for all Coloradans to integrated behavioral health and primary care services.
NMHIC received an invitation to present at the Collaborative Learning Session because the SIM also emphasized the expansion of technology to support the integration of behavioral health and primary care.
Sarah kicked off the presentation by describing our Tech Innovation Network (TIN) and how we work with clinical and industry partners to rapidly develop, implement, and evaluate mental health technologies. She highlighted NMHIC's participatory approach to recruiting and onboarding clinical partners, which means that NMHIC determines which technologies to implement based on local needs assessments and collaborative decision-making. We believe strongly in this approach that bucks the trend of Universities and academics dictate to community partners solutions for the problems they encounter. NMHIC highly values the combination of community and academic expertise to identify local solutions that have the best chances of success and sustainability.
Categories:
Mental Health

|