An ʻUnprecedented' Effort to Stop the Coronavirus in Nursing Homes
Researchers are testing an experimental drug to halt sudden outbreaks in nursing homes.
Aug 20, 2020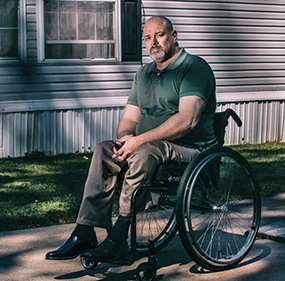 Eli Lilly's researchers are watching facilities in which a single case of Covid-19 appears after having no active cases for at least 14 days. Once the case is reported, a sort of medical SWAT team scrambles to the facility as quickly as possible. A nursing supervisor at Heartland Care Center in Moline, Illinois reported an employee's positive test.
The next day, medical personnel pulled up in two vehicles. One was a moving truck carrying infusion chairs, poles for intravenous infusions, bedside tables, and privacy screens. The other was an R.V. with an interior retrofitted as a mobile lab with infusion materials, a centrifuge, freezers and computers to transmit data.
Center Director
Matthew Wynia, MD, MPH
was quoted in the New York Times article, "There just isn't a culture in nursing homes that is attuned to doing research and clinical trials."
Read article>>