Director's Corner
CCTSI Director Ronald J. Sokol, MD
Ron Sokol | CCTSI Director
Oct 1, 2019, 07:00 AM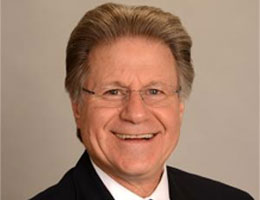 Dear CCTSI Research Community,

Thank you to everyone who participated in our seventh annual CU-CSU Summit! The topic, AI & Machine Learning in Biomedical Research, was received with great interest and enthusiasm. Researchers from CU Boulder, CU Denver, CU Anschutz and CSU gathered together for fascinating talks, poster presentations and stimulating discussions on everything from the ethics of AI to promising applications. If you were able to attend, we hope you were exposed to novel ideas, made research connections and even forged new collaborations. If you missed it, you can read more about the event here.

This Thursday, October 3, we will be hosting a Town Hall on Colorado PROFILES. Some of you may already be users of this robust database, but many of you may not know enough about all of its capabilities. So come to the Shore Family Forum in the Nighthorse Campbell Native Health Building at noon to:

• Learn how to search this University of Colorado faculty and post-doc database to find research collaborators, mentors and subject matter experts
• Learn how to edit and add to your own PROFILE page
• Use interactive visualization tools to identify researchers' connections to authors and co-authors
• Learn how to create visuals of your research productivity and publication record
• Create groups specific to you and your research needs and visualize their connections
• Share your publications
• Participate in the biomedical research community on all four CU campuses

To learn more about Colorado PROFILES, check out our new infographic.

And finally, we are proud to announce the launch of our new, improved CCTSI website, which also has a new URL, CCTSI.cuanschutz.edu. Our web team has been working for over a year to redesign the site as we convert to the university's new content management system, Sitefinity.

Our new site is streamlined and features a modern design that is easier to read and access across a variety of platforms, enabling you to find the information you need quickly. It also features original photography from across the CCTSI. If you have a page bookmarked from the old site, be sure to peruse the new website to find the information you need.

As always, we will continue to update and curate information on our many resources, services and funding opportunities. If you have questions or suggestions, don't hesitate to let us know at CCTSI@ucdenver.edu.


All the best,
Ron
Categories:
Anschutz Medical Campus

center

clinic

institute

Students

|
Tags:
CCTSI
CU Anschutz
Research News
translational research